Located in the Northern part of Vietnam, 
Ha Giang
is a famous tourist destination. It is where you can find breathtaking landscapes of hills covered by different kinds of flowers in bloom or by terraced fields along with the cultural diversity of the locals. Let's have a look at this block to plan a perfect Ha Giang tour.
Since the distance between Hanoi and Ha Giang is quite far (about 300km), the best option for travelers is to get there by private car. You can contact some Vietnam tour companies to get this kind of transfer arranged.
Another budget option is to get to Ha Giang by bus. You can choose to take an express bus or a sleeper one. There are a variety of departure times during a day but it is suggested that you should take a night bus in order to reach to Ha Giang in the next morning. The price is quite reasonable, from VND 200,000 to VND 300,000 depending on the quality. Although the starting point of buses is My Dinh Station or Gia Lam Station, you do not need to get there as buses will stop at certain points to pick up passengers.
Once you arrive at the destination, the best way to discover this area is to rent a motorbike. Or alternatively, if you don't want to drive your own vehicles to Ha Giang, you can have your motorbike delivered by the bus you take. However, remember to ask the company in advance to make sure there is enough space for your vehicle.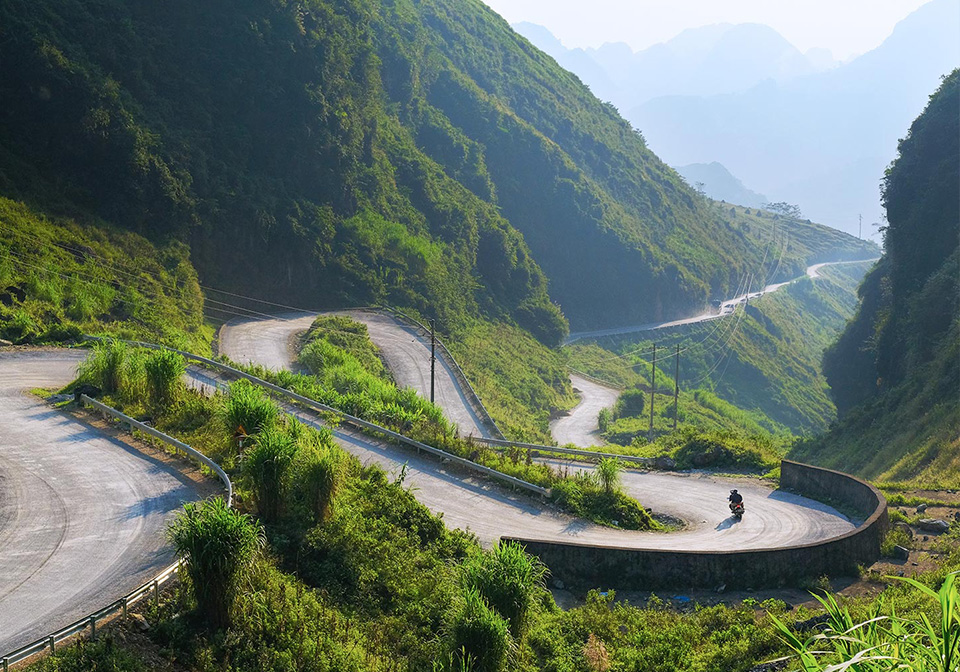 The option to use private cars or motorbikes seems tempting to backpackers to enjoy the views along the road. It takes about 8 to 10 hours to get to Ha Giang from Hanoi or maybe longer if you spend more time on taking rest or taking photos. The routine is fairly simple, just stick to the National Road 2. However, having GPS is also necessary in case you lose the way.
Where to stay in Ha Giang is an important question you need to answer before your trip to this site. There are 3 kinds of accommodation in Ha Giang you can take into consideration: hotel, guesthouse, and homestay.
If you want to use more qualified facilities and professional service, hotels are the best option for you though hotels in Ha Giang are not as modern as those in big cities. Guesthouses are for a more reasonably priced service, however, most domestic backpackers choose to stay overnight there, so it is not as a good choice. Yet for those who are interested in the local culture, staying in a homestay will give opportunities to know more about the daily lives of ethnic groups as well as their special dishes.
Visitors often take a rest at Dong Van Plateau to enjoy interesting activities; but in case of having no room left, you can think of moving to nearby places like Lung Cu and Pho Bang, or even further – Meo Vac.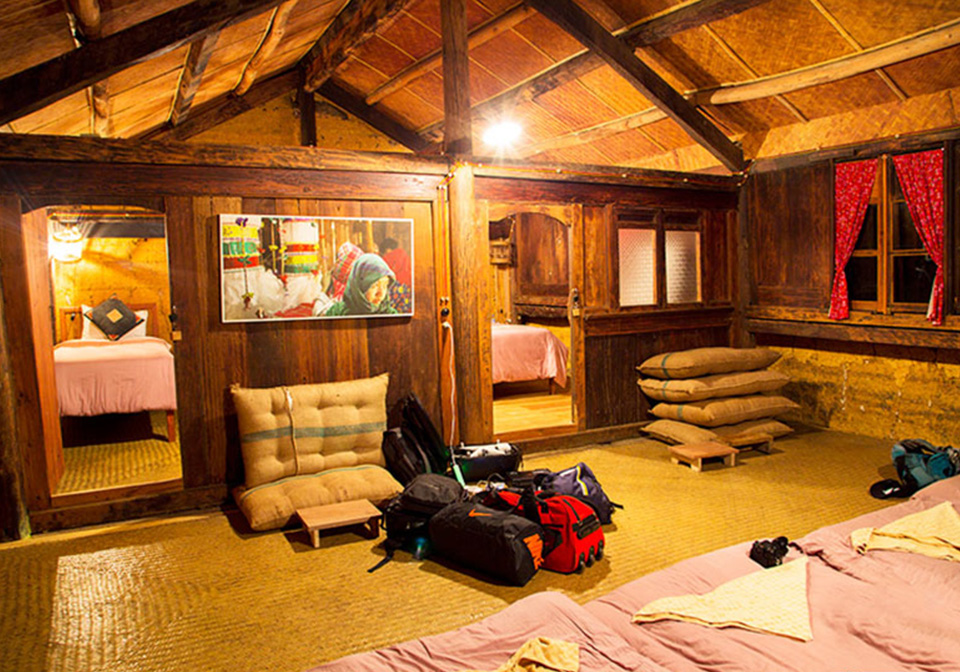 Best time to visit Ha Giang
Ha Giang is beautiful all year round, in each period of time, it offers travelers different interesting things to experience. Depending on your timetable and your interests, you can consider one of the below periods of time.
In spring
If you are fond of ethnic minority groups' culture and customs, spring is definitely the best time to visit Ha Giang. Especially, during Tet holiday, travelers have opportunities to witness the ancient customs of people living there.
In addition, spring is also time for various kinds of flowers to be in bloom. The entire plateau full of peach and plum blooming is waiting for you to take vivid pictures. Besides, chilly weather is a bonus point for this season but remember to bring an umbrella as there may be little rain.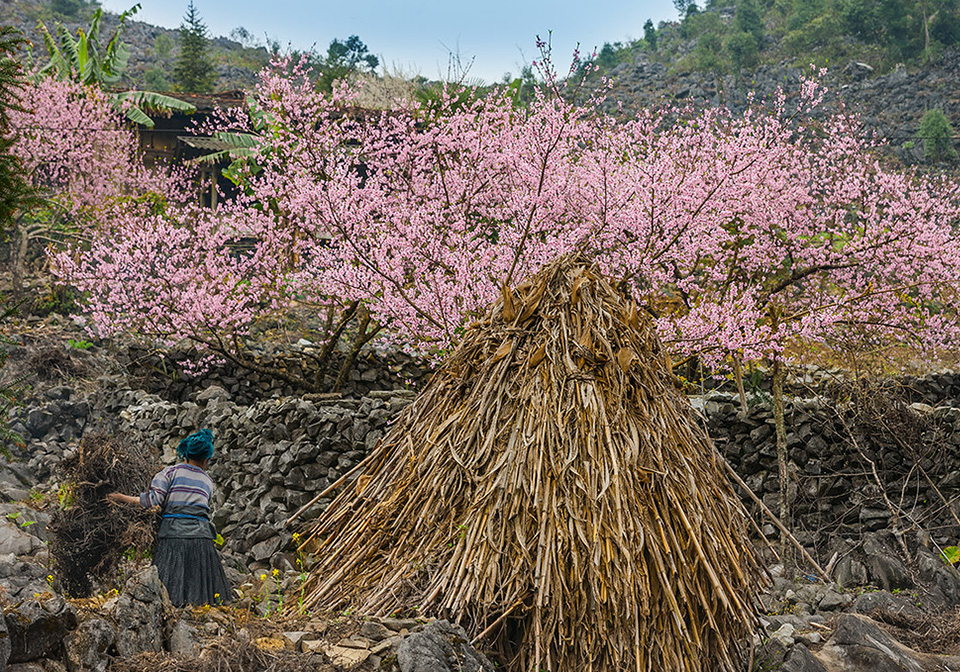 In summer
Along with Khau Vai Love Market, you will watch the locals preparing for a new season when traveling to Ha Giang in summer. They make their terraced fields full of water from the mountain peaks, men use their buffalo to plow, etc.
In fall
This is an ideal time to take a trip to Ha Giang to many people. Many hills change their color as all rice paddies turn into yellow-golden. Ho Thau, Ban Luoc, Ban Phung, San Su are the places where you can consider to pay a visit.
October is the Buckwheat flower season in Ha Giang, when you can take beautiful pictures of large areas covered by this purple flower. It is said that in the past, people in a village lived mainly on rice and corn; but one year, a severe famine happened, forcing them to wander to look for something to eat. They then discovered buckwheat flower, which helped them managed to survive during this hard time.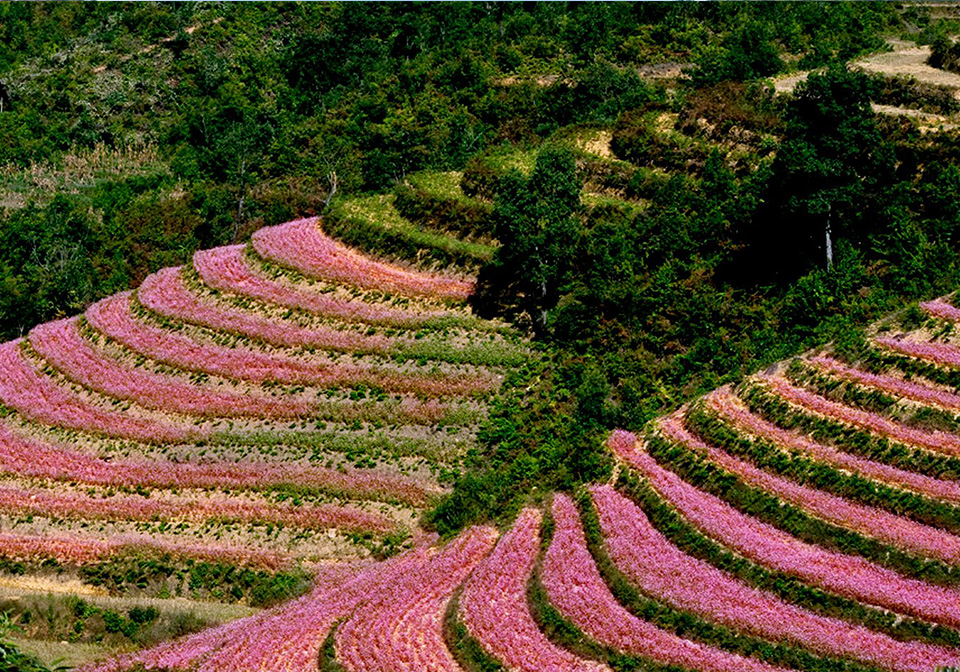 In winter
Like other northern mountainous areas of Vietnam, the temperature of Ha Giang is much lower compared to Hanoi during winter. There is even a chance for visitors to witness snow falling, which is rare in a tropical country like Vietnam. The cold climate makes Ha Giang more mysterious and attractive in winter.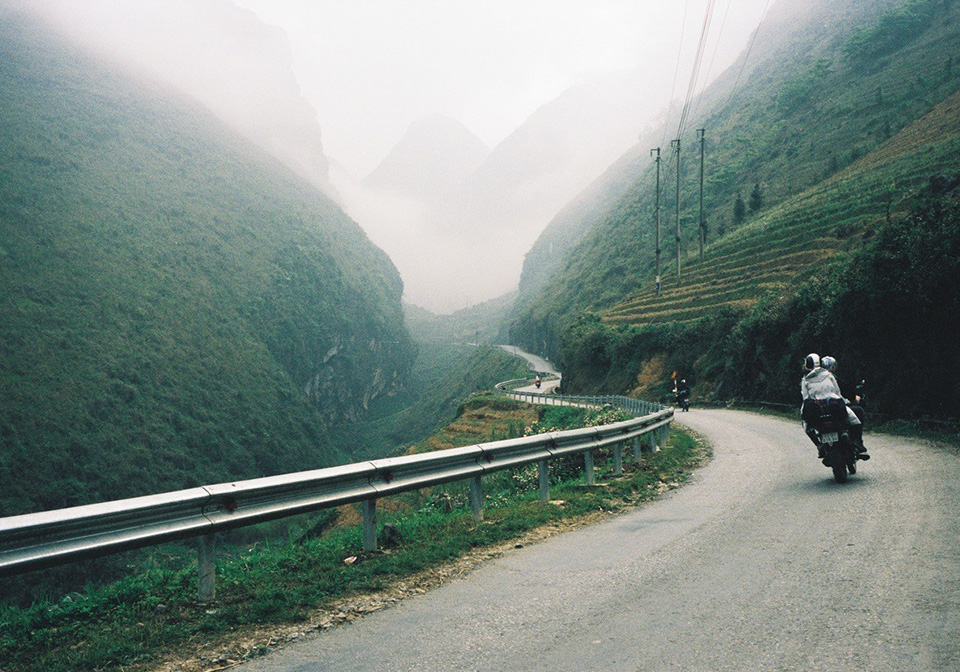 Join local festivals in Spring
After Tet, many festivals are held by different groups to praise Gods for wealth, happiness and for a successful harvest. Gau Tao festival, which is held in 3 days for a year or 9 days for the combination of 3 years, is the most important festival of Hmong people. Also, in Lunar January, Long Tong festival of the Tay is expected by all residents and guests. Each festival contains both ceremonies and activities. Those ceremonies are created by their ancestors and spread through many generations. They reflect people thoughts about life, about Gods. After ceremonies, traditional games are played, traditional songs and dances are presented. All these activities will give you memorable experiences to take part in.
Experience Khau Vai Love Market
Different from normal markets where people come to buy and sell goods, this unique market is the chance for couples who loved each other but could not come into marriage to meet and share their feelings.
There are two sad stories behind the origin of this annual market. One says that there were a boy and a girl of different tribes fell in love with each other but because their tribes objected to their marriage, they had to separate. However, they decided to meet one time a year, on lunar March 27th. The other is that the two temples in the place where Khau Vai Love Market is held were built to worship a couple who had made great contributions to change the land into a prosperous land as it is now. They loved each other but their family did not accept their relationship, so they decided to move to Khau Vai to settle down here.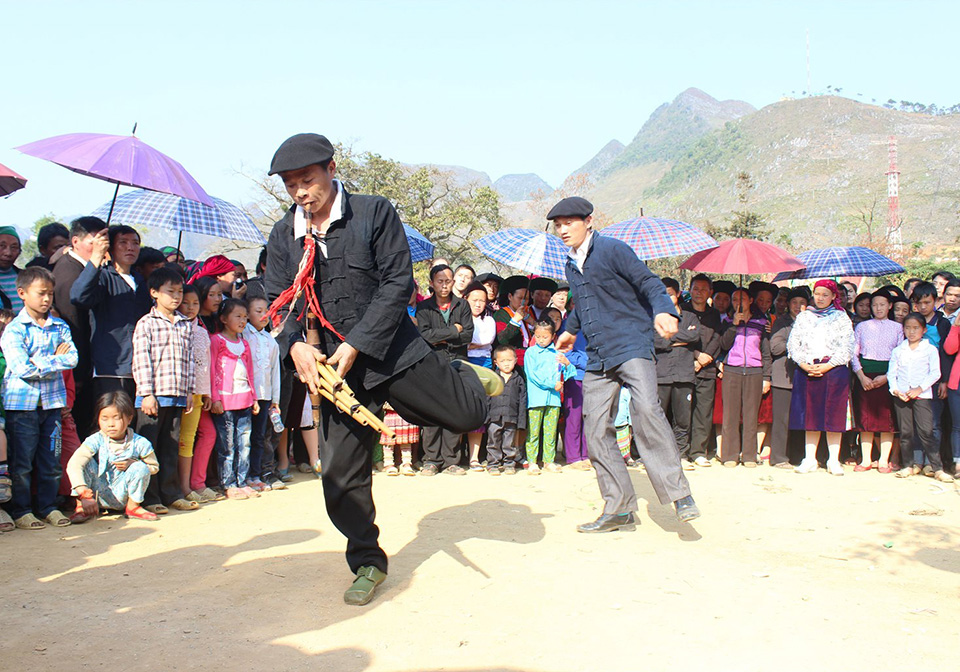 Step foot on Lung Cu Flagpole
Located in the Rong mountain top (about 1.470 above sea level), Lung Cu Flagpole marks the extreme north of Vietnam. This is the best place to visit when visiting Ha Giang for Vietnamese patriots as well as for foreigners loving Vietnam history. From there, you can gain the whole breathtaking landscape of the surrounding area.
Explore Ma Pi Leng Pass
Although the road is also known as "Happiness Road", it was not kind of happy to complete the road. In fact, to build Ma Pi Leng pass, many workers an volunteers had to hang themselves on the mountain cliff to turn every single stone to pave ways for a smooth road as it is now. Ma Pi Leng is considered as one of the most challenging passes in North Vietnam. An adventure of zigzagging up and down mountain slopes is worth being on the thing-to-do list for travelers.
With the information above, we hope that you can plan for yourself the enjoyable Vietnam tours as well as Ha Giang tours!
Toan Do – Travel Lover