Sapa is a famous beauty spot of Lao Cai province, with the most majestic natural scenery of Northern Vietnam. Coming to Sapa, travelers can experience diverse ethnic minorities, their vibrant culture with enchanted landscape in the Roof of Indochina. Here are some travel tips for you to have the fantastic Sapa Vietnam tours.
Best time to visit Sapa
Sapa weather is cool all year round with unique indigenous imprints. Travelers will find it interesting when coming to Sapa any time in the year as Sapa has its own unique beauty in different seasons.
The appropriate time to travel to Sapa is from September to November or from March to May. At this time, Sapa weather is stable with sunny days and cold nights. Besides, September to October is the season of ripe rice making Sapa seems to be more charming than ever. You should visit in the middle to the end of September as many fields have been harvested in October. December to February is very cold that might appear ice and occasionally snow. This is also the bloom season of peach blossoms, azaleas, etc.
Sapa accommodation
The accommodation system in Sapa completely fulfills the expectations of travelers with all types of homestay to luxury hotels. Here are some of our recommendations about Sapa hotels and Sapa homestays: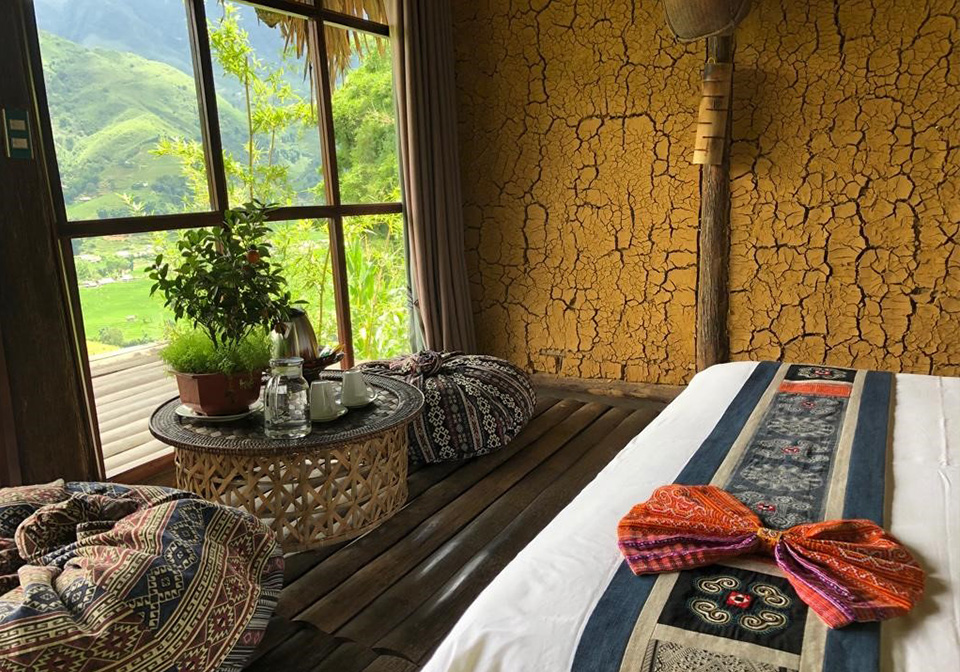 Aira Boutique Sapa Hotel & Spa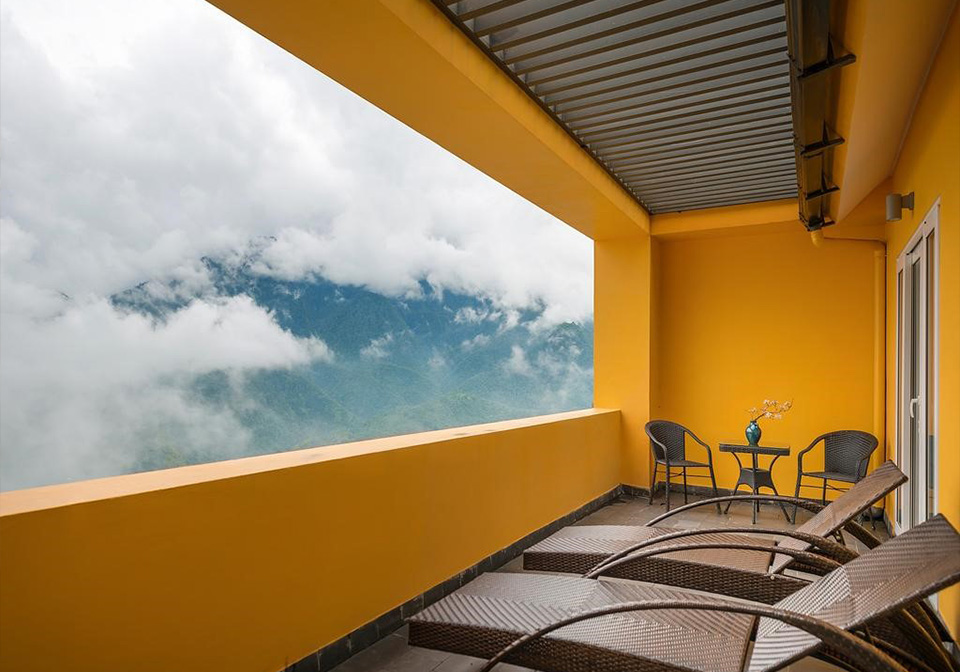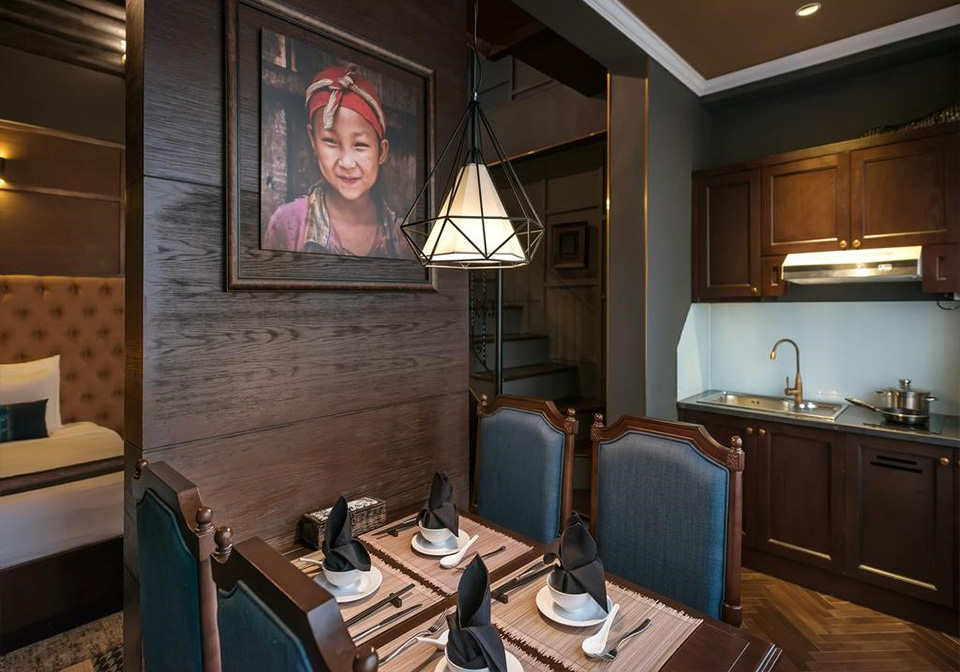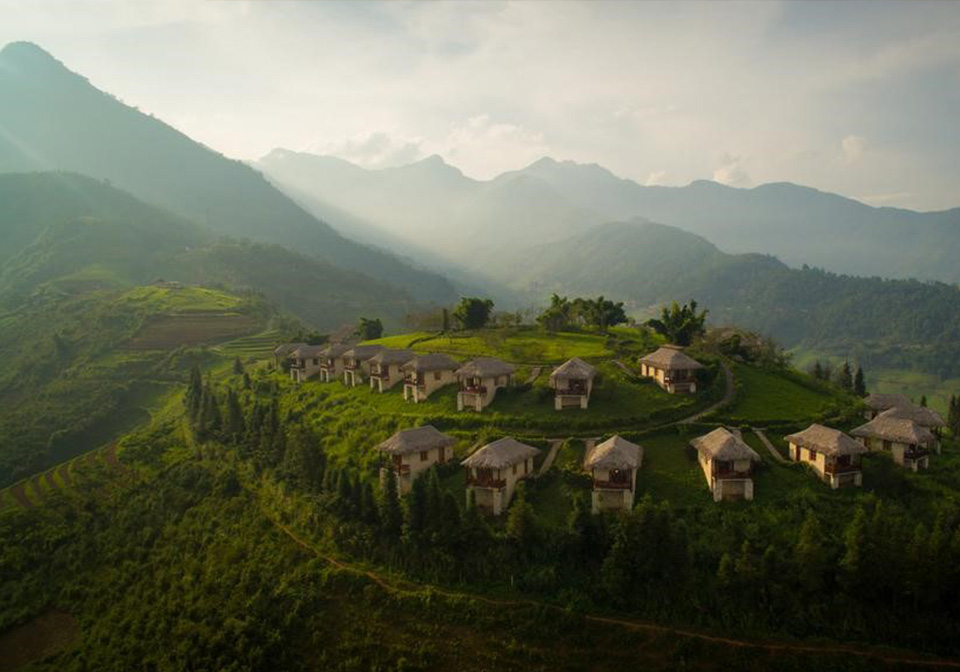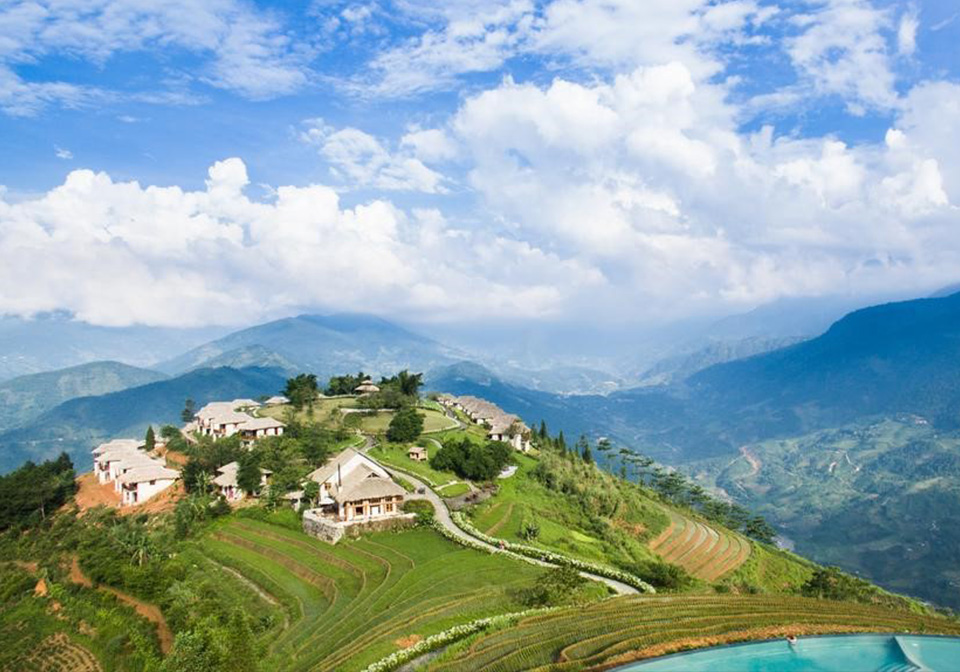 How to get from Hanoi to Sapa
Sapa town is 376km from Hanoi, therefore, the best way to get from Hanoi to Sapa is traveling by coaches or trains.
Hanoi to Sapa by coach
The price ranges from 230,000VND – 280,000VND per person per way. Coaches from My Dinh bus station or Gia Lam (Hanoi) take only  8 – 9 hours to get to Sapa. Traveling by coaches has the advantage of saving time, however, in the rainy season, it seems to be difficult to travel as many bumpy passes from Lao Cai to Sapa. Tourists can contact some garage like Sapa Express, Queen Café, or Sao Viet, etc.
Hanoi to Sapa by train
The train has many types for tourists to choose such as soft chairs, hard chairs or air-conditioned beds … The train runs at 9 am or 10 pm in Hanoi and getting to Sapa in the next morning. For the seat, there are 2 types of hard seat of about 150,000VND per person and soft seat ò about 280,000VND per person. For bed type, the bed of 6 people costs about 480,000VND per person; the bed of 4 people costs about 560,000VND per person; 2 beds of senior people cost about 3,200,000VND per person.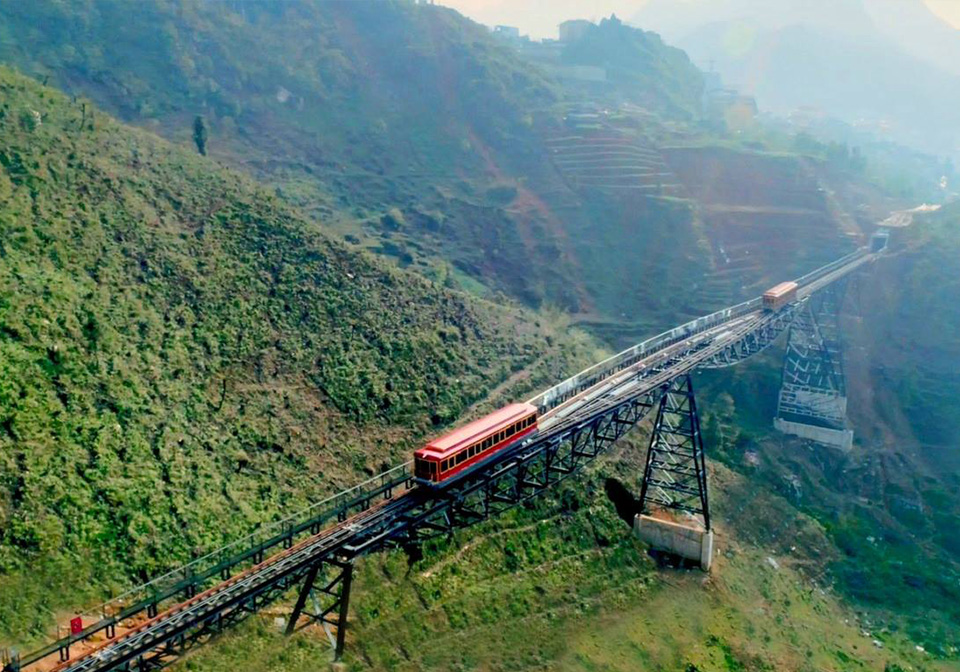 Moreover, it is important not to bring expensive belongings or keep it carefully when taking the train. Be careful with the pickpockets.
Hanoi to Sapa by private car
Traveling to Sapa by private car is considered the best option thanks to the new high way from Hanoi to Sapa. It takes you only about 4 hours instead of 8. Moreover, you can have chances to stopover for the photoshoot and be more flexible to get around Sapa town and villages. With this option, travel consultants from Vietnam tour companies are willing to help. Just give them an inquiry, then everything will be ready for a hassle-free Sapa tours.
Things to do in Sapa
Biking and trekking are the two most popular ways to experience the majestic landscape of mountains, the huge terraced fields as well as the beauty of local's daily life in Sapa. There are some must-not-miss when visiting Sapa:
Fansipan mountain – Indochina roof
Coming to Fansipan, you will have a chance to completely savor the magnificent beauty of Sapa through the world's longest three-wire cable car system. Cable car ticket VND700,000 per round trip. What is more fantastic than standing at 3134m, on the Roof of Indochina and enjoying the epic panorama of Sapa.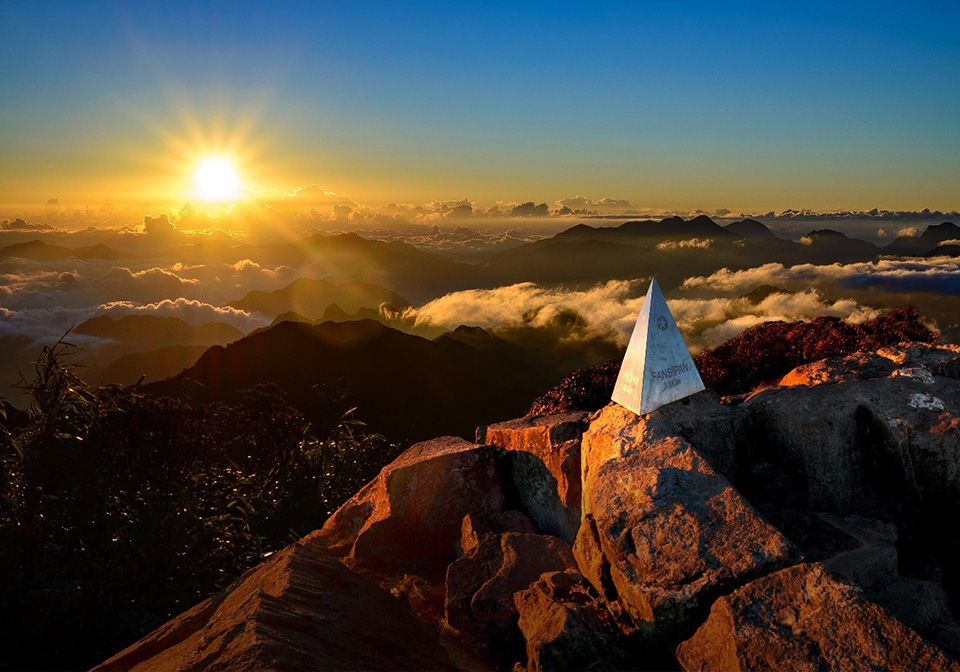 The waterfall of love
Love Waterfall is about 12km from the center of town, on the way to the top of O Quy Ho pass. Visiting one of the most beautiful Sapa waterfalls, you will feel absolutely chilling and refreshed when enjoying the cool steam, listening to the legend of the Love Waterfall told by the locals. On the way through Love Waterfall, you can also visit the Silver Falls – one of the most famous destinations in Sapa.
Stone Church
Sapa stone church was built stop in 1895, considered as an ancient building imprinted with intact French architecture in Sapa.  This church has experienced so many ups and downs and nowadays it becomes one of the symbols of Sapa. In front of the church, there is a square for the weekend cultural performances of the Dao and Mong people.
Ta Phin – the village of the Red Dao
Ta Phin is one of the most popular Sapa villages where the Red Dao people live. The Red Dao people in Ta Phin are famous for cigarette remedies for osteoarthritis pain. One special example is after a few days after giving birth, the Red Dao women bathe in traditional tobacco leaves to reduce all their pain. Red Dao children are also bathed with tobacco after their birth.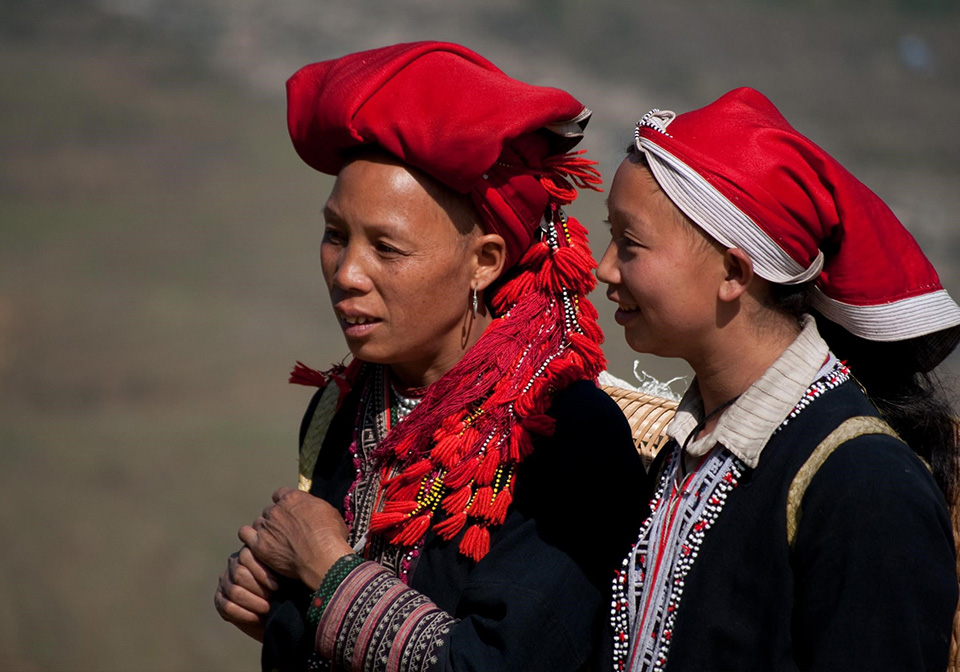 Lao Chai – Ta Van
Lao Chai – Ta Van is inhabited by ethnic minorities, located about 7km from the center of Sapa town. From the center town, you should go along Cau May Street, then turn to Muong Hoa Street and reach a peaceful place inhabited by the Mong, Dao, Giay, Tay, etc. and encounter many vibrant cultures here.
Sapa, the must-visit destination when coming to North Vietnam, has been very famous among travelers for years. It includes the cool weather, the magnificent landscape, the diverse culture of the ethnic groups, combining with the European classic architectural space. All of the above factors have created a special attraction for travelers all over the world.
Thanh Thanh – Travel Lover