1. Airlines
There are four key airlines in Vietnam, Vietnam Airlines, Vietjet Air, Jetstar Pacific, and Bamboo Airways.
The quality of Vietnam Airlines is better than other operators. Accordingly, the price is higher. There are several benefits when you travel with Vietnam Airlines. For example, you can have 23kg for checked luggage. You are served food when your flight takes more than one hour.
Vietnam Airlines
Different from Vietnam Airlines, Vietjet Air and Jetstar Pacific target low-income customers. The price is good for travellers who consider price as top priority.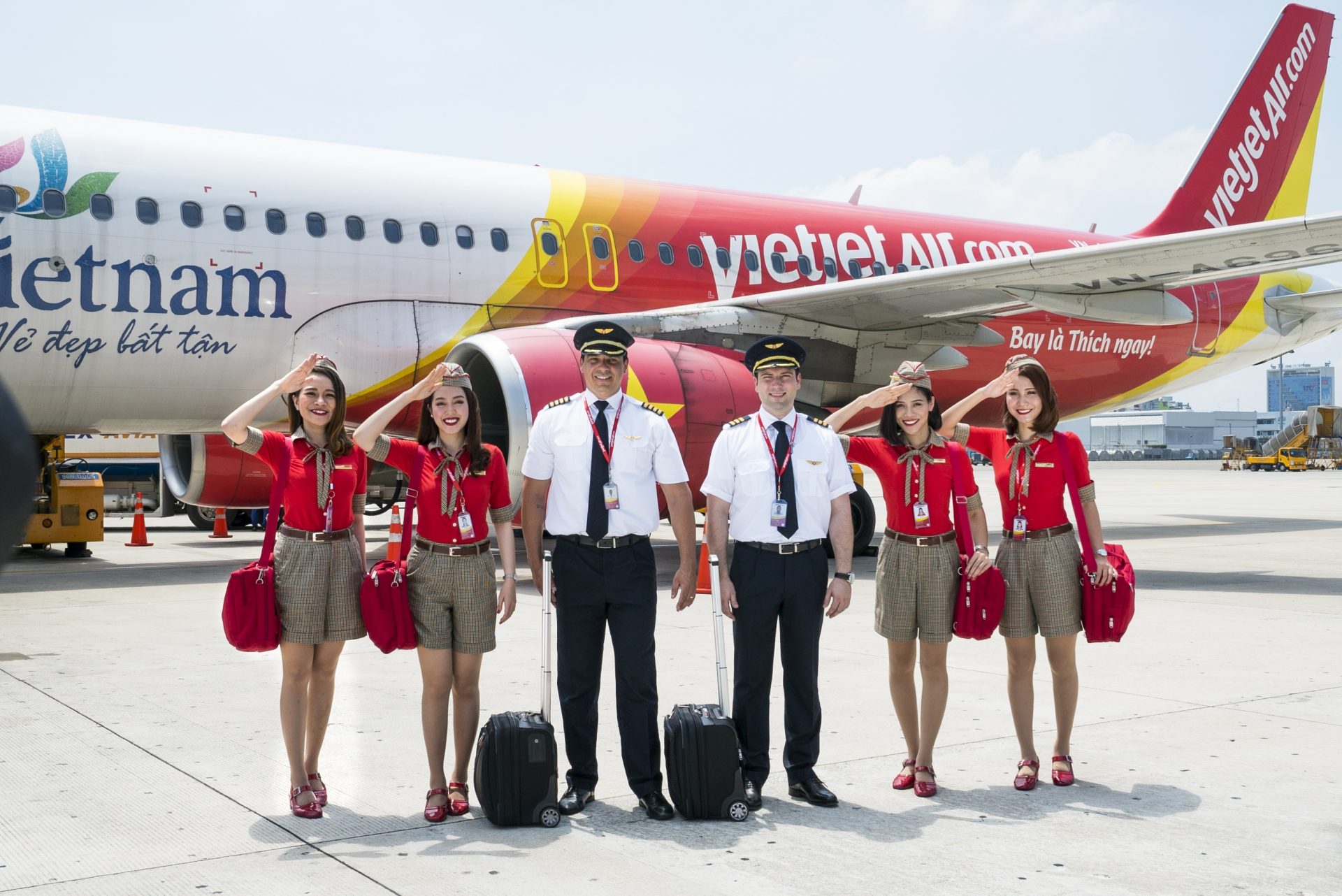 VietJet Air
The most common problem with low-cost airlines is flight delays and strict luggage rules. When you travel in Vietnam, to save time, Vietnam Airlines is a better choice.
2. Airports
Vietnam has two main international airports.
Noi Bai International Airport
IATA airport code: HAN
The airport is located in the suburb of Hanoi. It is 30 km from the airport to the city centre. Because of its long distance from the city centre, travellers need to take a taxi or minibus. However, in order to avoid the hustle and bustle, private vehicles is highly recommended.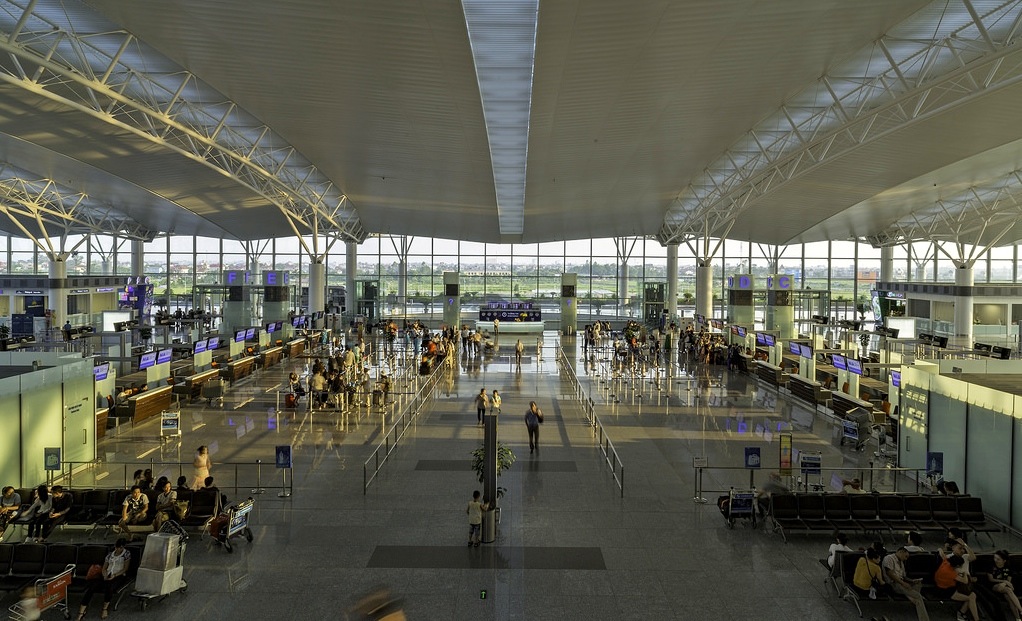 Noi Bai International Airport
Tan Son Nhat International Airport
IATA airport code: SGN
Its location allows travellers to move easily from the airport to the city centre. Taking a taxi for about 20 minutes is not too hard.
Tan Son Nhat International Airport
3. Check-in tips for domestic flights
To save time, you can check in online. It also allows you to choose the seat you want. The airlines open online check-in within 24 hours.
Web check-in are available at two airports mentioned earlier and Da Nang Airport. The passenger who does not have checked luggage can go to boarding gate once they finish web check-in.
If you do not finish online check-in, there are two ways to check in.
Check-in counter
The counters are open two hours and close 40 minutes before your departure. When you have checked luggage, it is compulsory to check in at the counter.
It is expected to have a long line-up before departure.
Kiosk check-in
If you have not done online check-in but do not want to waste time in the long line of the check-in counter, you can check in at kiosks in the three main airports.
4. Luggage
There are some important notes related to luggage.
Generally, budget tickets include only 7-kg carry-on luggage. If your luggage exceeds the weight limit, you have to pay extra fee for checking that.
Vietnam Airlines is the only one that includes 23-kg checked luggage in all types of tickets.
Make sure you follow all general rules for luggage, such as no flammable materials and prohibited substance.
For any details you may wish to know, please contact us by leaving a message HERE.