In recent years, Ha Giang has become a tourist hotspot of Vietnam, attracting a large number of travelers year-round. Ha Giang is famous for its wild, majestic beauty and friendly local people. However, Ha Giang is not only relaxation, it requires the spirit of adventure and exploration when coming here. Let's find out how to get to Ha Giang below.
About Ha Giang
Ha Giang is the final destination of the Northeast region. The main population of Ha Giang is ethnic minorities such as H'Mong, Thai, La Chi, Lo Lo, etc.
Located in the northern mountain area of Vietnam, the typical type of terrain in Ha Giang is steep and rugged mountains, with an average height of 800 m to 1,200 m above sea level. In addition, Ha Giang has many untapped primeval forests, a fresh ecological environment and contains many interesting tourism potentials.
Also, due to its location, Ha Giang weather is influenced by the tropical monsoon climate and the characteristics of Viet Bac – Hoang Lien Son mountainous areas. The annual average temperature is about 21.6 degrees Celsius to 23.9 degrees Celsius that is suitable for outdoor activities.
The distance from Hanoi to Ha Giang is about 300km. It is not very far but the hilly road is not easy for everyone to experience. You are recommended to contact Vietnam tour companies to arrange a tour package including accommodation, tour guide, especially transferring.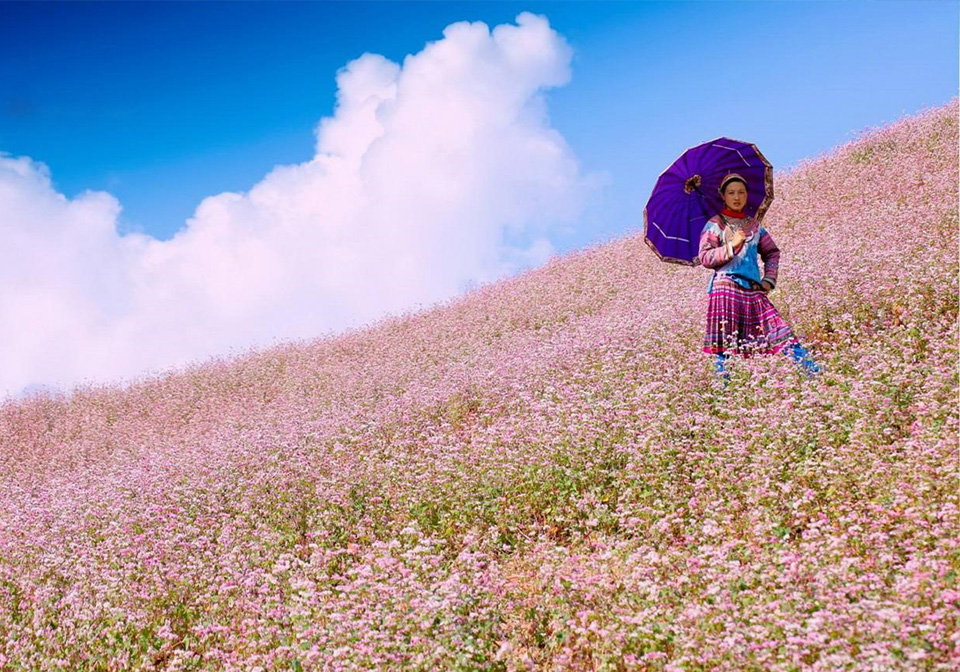 How to get to Ha Giang
Hanoi to Ha Giang
There are 3 kinds of transportation to get to Ha Giang. The most recommended is a private car with a private driver and tour guides, then coach and motorbikes are other options.
By private car
Going by private car can shorten your traveling time as well as ensure your time schedules. It is said to be the best option to explore Ha Giang beauty, especially the road to the ethnic minority villages which are very difficult and narrow.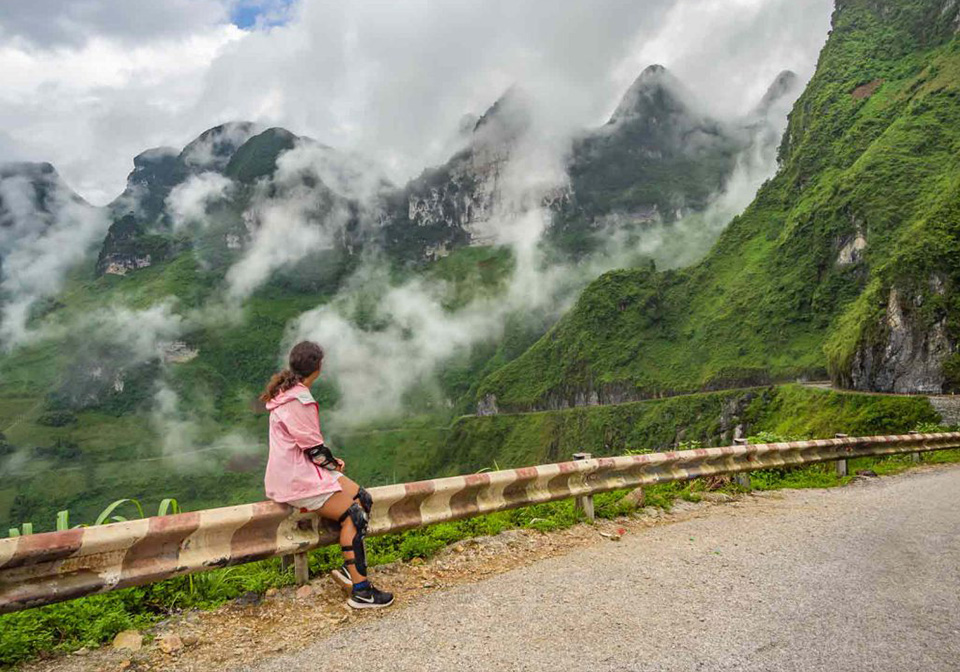 By coach
If your budget is a bit tight, coaches to Ha Giang is another option to be under consideration.
There are many coach routes to Ha Giang at My Dinh bus station. Depending on the departure time, travelers can easily choose a trip that suits your time schedule. The ticket price is from VND130,000 to VND150,000 per person per seat. However, if you would like to see the beautiful scenery during the journey to Ha Giang, taking the bus during the day is highly recommended.
By motorbike
For those who are adventurous, they will definitely choose a motorbike. You can absolutely enjoy the roads and landscapes along the way. However, you should strictly follow the maps in order not to get lost. Moreover, you can follow road signs and take note of some important turn points to have an easier journey.
If you are traveling to Ha Giang by motorbike, remember to carry all the papers and carefully check the vehicle before your trips. Travelers should find out in advance the places where to refuel or carry spare fuel.  Moreover, travelers need to have a driving license and be fully-equipped with protective equipment such as helmets, etc. and absolutely following the prescribed speed on the way.
According to the Ha Giang tourist map, traveling by motorbike will bring travelers much convenience to visit and explore famous tourist places such as Meo Vac Ha Giang, Pao's house, Vuong's mansion, etc.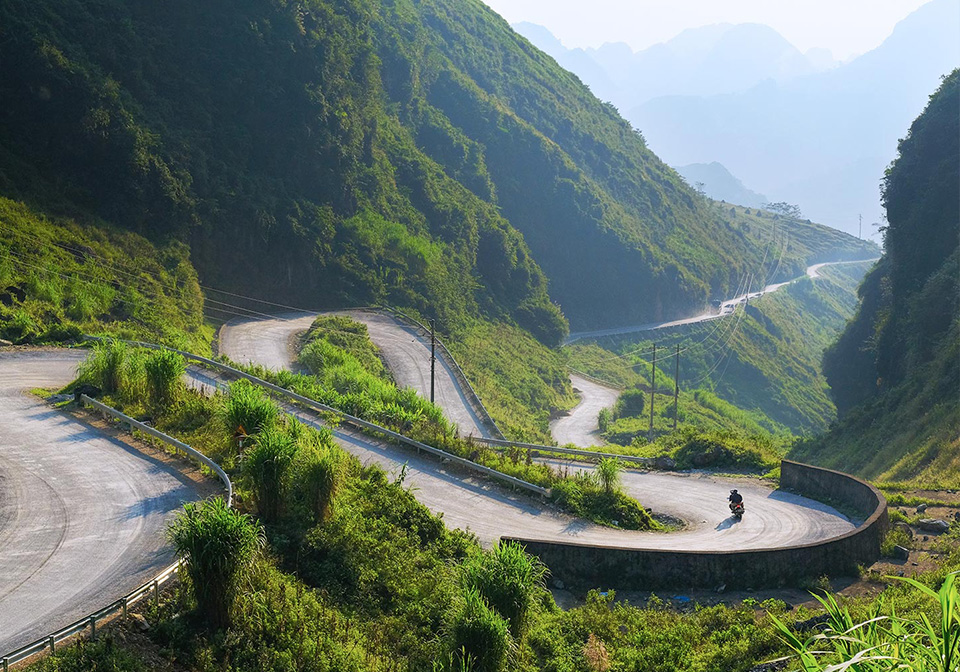 Sapa to Ha Giang
Travelers are often interested in two famous places in the Northwest, which are Sapa and Ha Giang. The distance from these 2 locations is 240km from the center of Sapa town to the center of Ha Giang city. Therefore, you can definitely combine these 2 places in one trip. Getting to know the distance from Sapa to Ha Giang will help travelers be more proactive in arranging time schedules as well as choosing the appropriate transportation. You can also travel by private car or motorbikes. All of them can help you admire the scenery along the way. You should navigate the road in advance, then choose the most suitable travel time.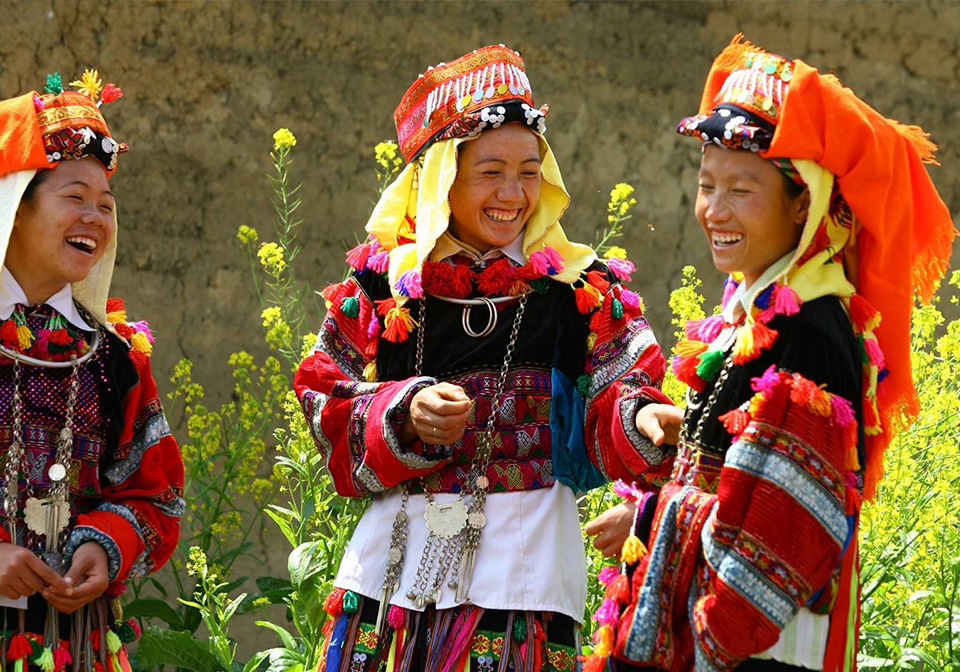 Some Ha Giang routes recommended just for you
Ha Giang – Quan Ba – Dong Van – Meo Vac – Hoang Su Phi – Bac Ha – Sapa
>> Insightful Northwest Adventure 7 Days
Hanoi – Ha Giang – Dong Van – Meo Vac – Bao Lac – Ban Gioc – Ba Be Lake
>> Northeast Vietnam Explorer 7 Days
Hanoi – Ha Giang – Quan Ba – Dong Van – Meo Vac
>> Explore the Trails of Ha Giang 5 days
In general, the way to Ha Giang is not easy, but I have to say it worth your effort. Whether going by private car, coach or motorbike, you will have a chance to admire the wonderful natural beauty of Ha Giang. Let's plan your Ha Giang tours now for the great moments with friends and family. Surely, it will be your most memorable trip ever.
Thanh Thanh – Travel lover