Are you seeking a trekking tour? Ha Giang is definitely an ideal destination for you to take a break from your busy life. As a northwestern mountainous province, Ha Giang has its own beauty with majestic scenery, unique culture and friendly people. Ha Giang is gorgeous and distinct from elsewhere, hiding many miraculous things that require travelers' sense of adventure to explore. Therefore, the Ha Giang trekking tour is surely worth being planned for your Vietnam tours.
Ha Giang trekking
Ha Giang is home to spectacular outdoor activities that attract many youngsters. Travelers can enjoy a lot of experience such as camping outdoors overnight, exploring the pristine caves or crossing the Nho Que River by raft, etc. However, trekking is an activity that is listed in the top list of things to do in Ha Giang.
Trekking is the main activity for those who come to Ha Giang, especially for adventure seekers. The rugged terrain is the typical type of Ha Giang which is mainly steep hills, winding roads getting through many ethnic villages. Moreover, the cool and fresh Ha Giang weather prevails all year round. Especially during the summer months, it is perfectly suitable for outside activities like trekking or hiking.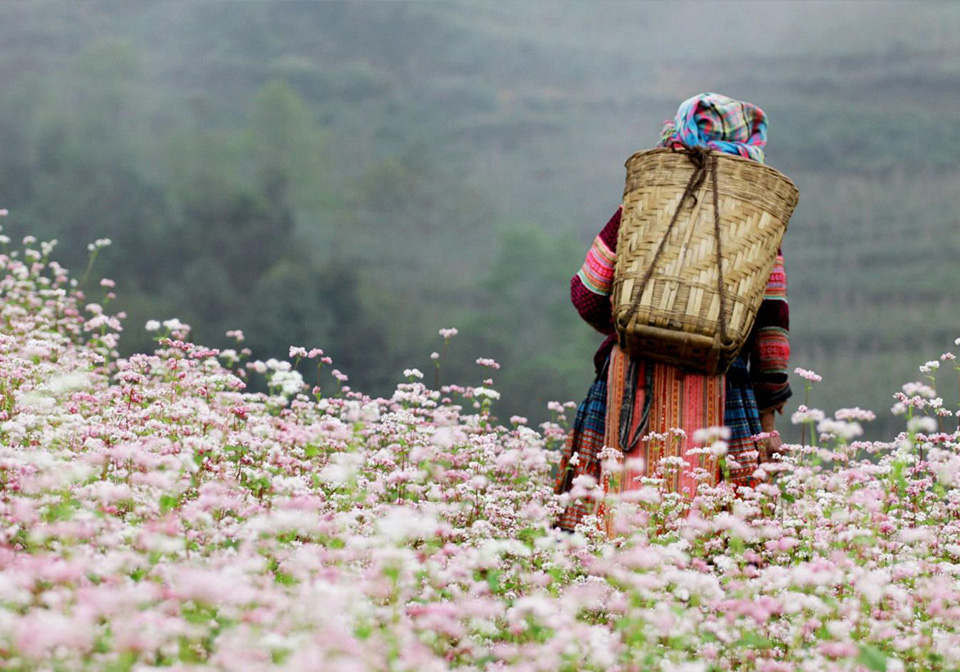 Additionally, you can admire countless beautiful landscapes along the way, namely terraced fields, forests, and buckwheat flower fields. Besides, travelers can also have the opportunity to meet up with ethnic minorities during a journey. While taking a rest, you will have a chance to listen to the story told by the locals about the unique cultural beauty of this place that you may never know.
Some destinations recommended for a perfect Ha Giang trekking tour
Ma Pi Leng pass
One of the most famous trekking routes in Ha Giang is Ma Pi Leng pass. The pass with high rocks and steep slopes seems to be quite challenging for trekkers. With a length of about 20km, it is considered one of the most dangerous roads in Ha Giang but playing an important role of connecting Ha Giang, Quan Ba, Dong Van and Meo Vac town. However, Ma Pi Leng Pass is also known as one of the most beautiful passes in this pristine rocky plateau as well as in the entire North region. Along Ma Pi Leng pass, you can find "Happiness Road" spanning around 185km, which inspires many trekkers to take a snapshot.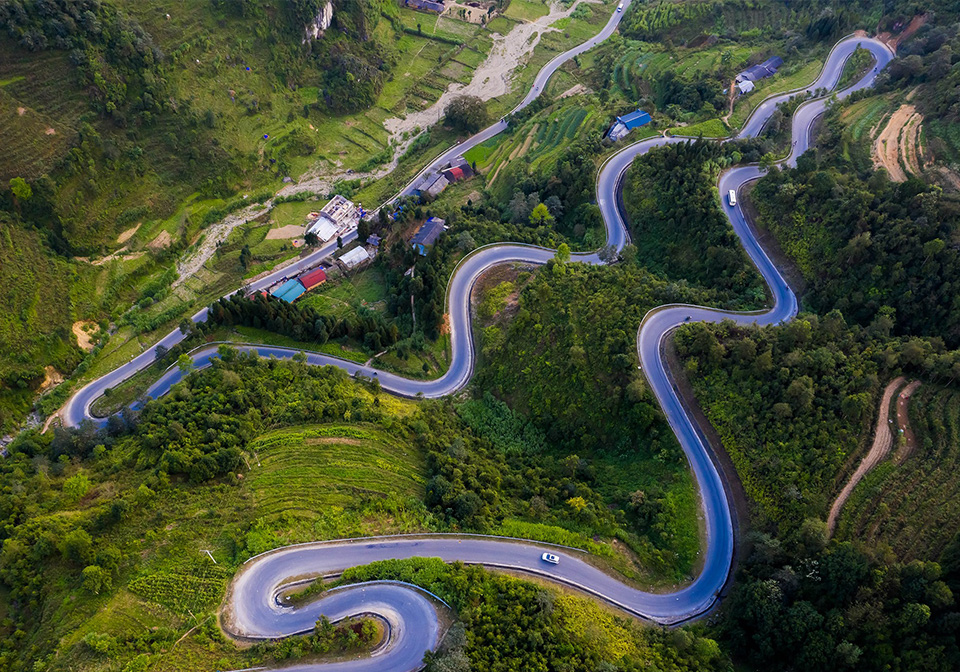 Quan Ba ​​
Quan Ba ​​is a high mountainous district located in the northern part of Ha Giang province. The North and West of Quan Ba ​​border with Yunnan province of China, the South borders with Vi Xuyen district and the East borders with Yen Minh district. From Ha Giang city to Quan Ba is ​​about 50km.
Quan Ba is famous for its buckwheat flower fields and majestic natural landscapes such as Quan Ba fairy mountain, ​​Quan Ba heaven gate, etc. Also, you can also experience the local culture, daily life, and customs of the Dao Cham people.  Moreover, you can visit Quyet Tien market every Saturday morning, or pay a visit to the community cultural village of Nam Dam village.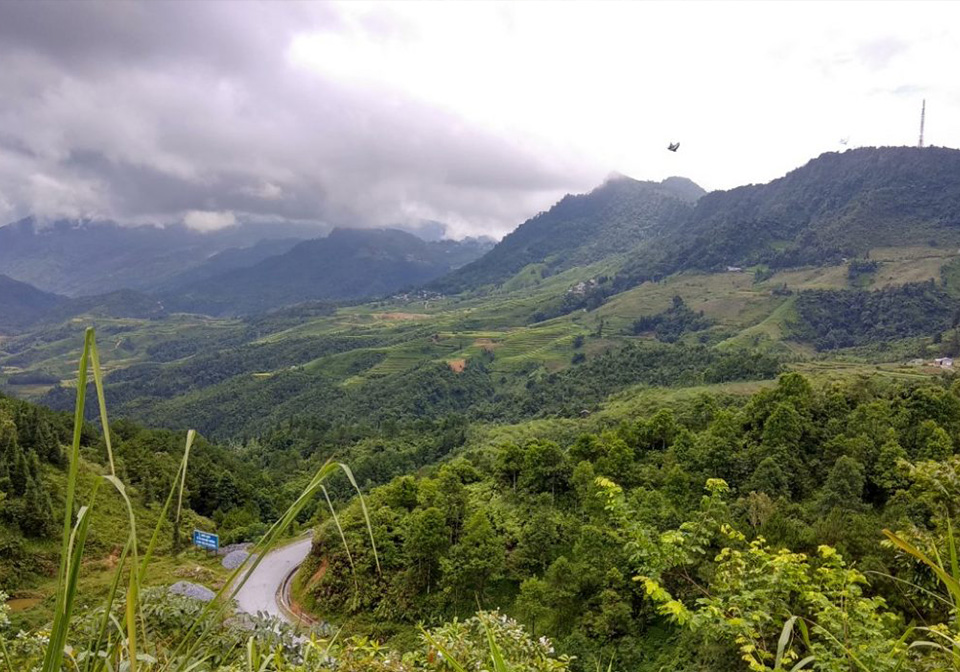 Dong Van
Besides Quan Ba, Dong Van Plateau is also a destination that you cannot ignore while trekking in Ha Giang. Located 132km away from Ha Giang city, along the 4C road, Dong Van karst plateau is well-known for being an impressive and spectacular rocky region. With an average height of 1,000 – 1,600m above sea level, it stretches across 4 districts of Quan Ba, Yen Minh, Meo Vac and Dong Van.
On trekking road, travelers will come across the mansion of Vuong Family – the king of Miao ethnic, Dong Van ancient town, Lung Cu flagpole or Pho Bang town. You can also join in local festivals such as buckwheat festival (October to November annually), Gau Tao festival of H'mong people (from 1/1 to 15/1 in lunar calendar), etc.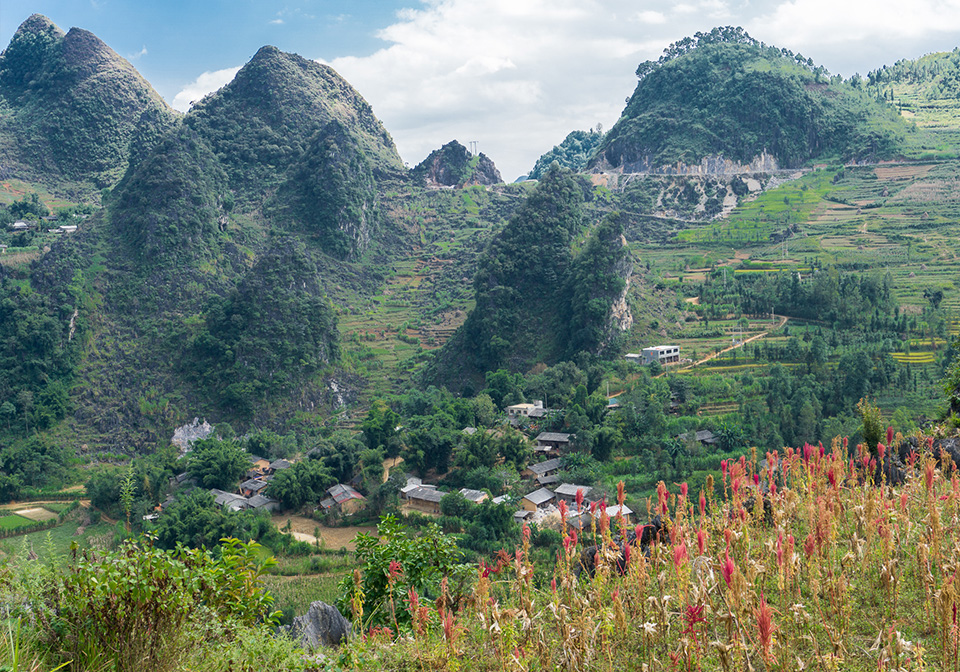 Meo Vac
Another marvelous stop for Ha Giang trekking tour is Meo Vac, a highland district in the North of Ha Giang province that is 164km from the city center. Meo Vac town is one of the most attractive destinations thanks to the unique natural landscapes such as the rocky mountains, the majestic Ma Pi Leng peak. It also includes the vibrant local cultural identities such as markets, traditional folk songs, and dances of ethnic people.
Meo Vac has a diverse and rich culture with many ethnic customs, festivals of the minority groups living together on this land. Coming here, trekkers should visit Meo Vac central market, cultural and tourism village of H'Mong ethnic community in Pa Vi Ha village, Giay ethnic cultural and tourism village in Tat Nga village, Lo Lo ethnic cultural and tourism village. The most impressive thing here is Khau Vai Love Market, which takes place only on the 27th day of the third lunar month. Traditional cuisine and specialties of the locals such as corn wine and honey flower peppermint are also must-try things.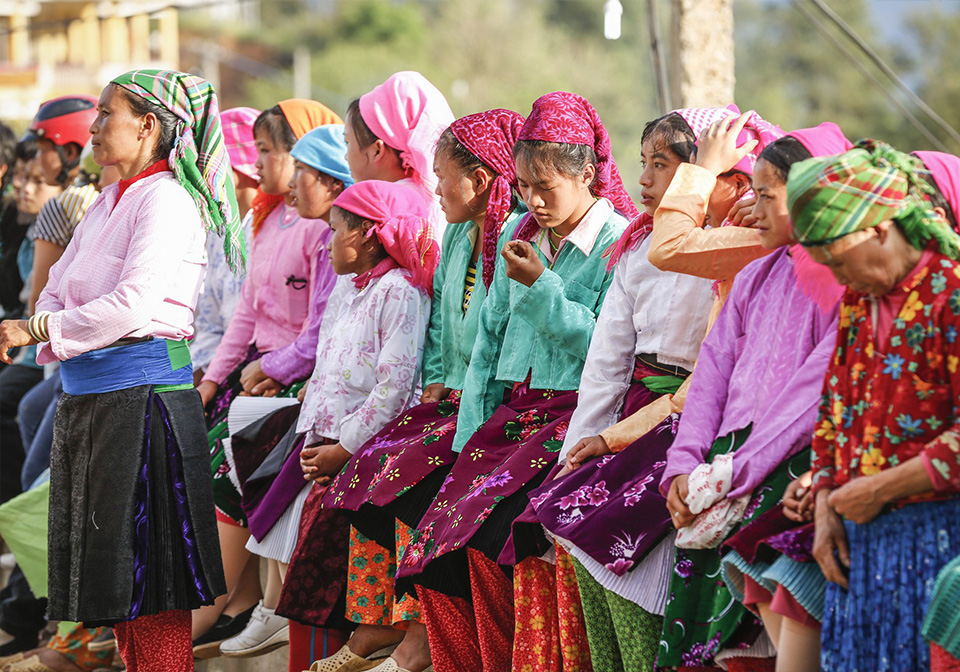 Rice terraces in Hoang Su Phi
Hoang Su Phi is most famous for its terraced fields, a majestic natural landscape that travelers should not miss. Hoang Su Phi attracts visitors with a wonderful view of rice terraces fields. Along the way, you can visit and experience the customs and traditions of the ethnic people here. Some famous terraces here are located in Ban Phung, Nam Ty, Ho Thau and Ban Luoc – San Sa Ho communes. In addition to the magnificent beauty of rice terraces, you will also have a chance to participate in the fair held by the locals every Sunday.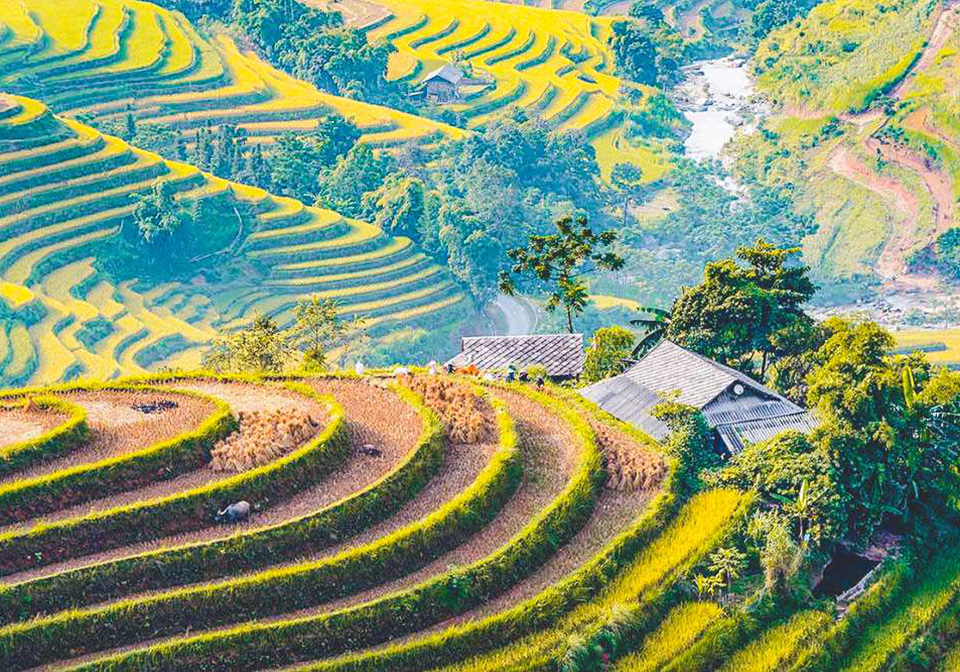 Tay Con Linh mountain range
Tay Con Linh mountain range is one of the challenging trekking places for any trekkers when coming to Ha Giang. With a height of 2419m, trekking in Tay Con Linh is a bit risky but leaving the most unforgettable memory. To get ready for this incredible adventure, you are recommended to bring along sporty clothes, first aid kit, and climbing tools. In Tay Con Linh, you can meet the people of La Chi ethnic group, experience a unique culture with local fairs and enjoy special cuisines. Besides, travelers have a chance to conquer Chieu Lau Thi, the second-highest peak of Ha Giang with an altitude of 2402m.
Ha Giang still has many wonderful things yet to be discovered. Therefore, Ha Giang trekking tour is always indispensable in order to explore and admire the most beautiful Ha Giang.
Thanh Thanh – Travel Lover