Located in the west of Hoa Binh, Mai Chau is the top destination for many people who love nature and desire to discover the unique culture of the ethnic minorities. Have you planned for Mai Chau tour? Would you like to have the best time in Mai Chau? Let's check the information below to plan a perfect Mai Chau tour.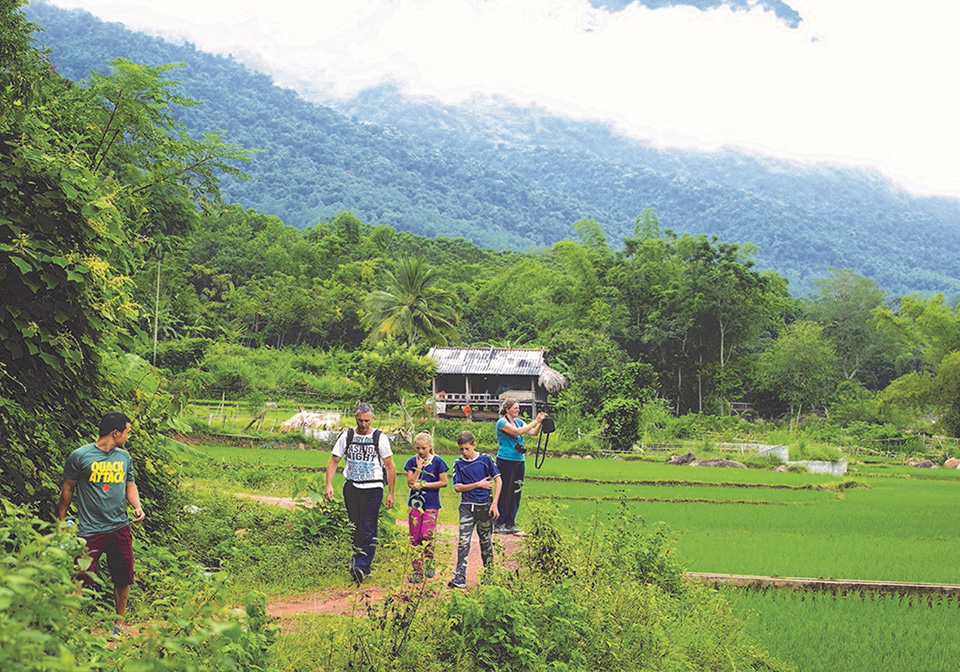 Mai Chau is only 140 km from Hanoi and 60 km from the Northwestern Hoa Binh. Therefore. Mai Chau tour from Hanoi will be quite an easy journey. You can choose to go by private car, motorbike or bus with a nice road.
By private car or motorbike
The route from Hanoi – Xuan Mai – Luong Son – Hoa Binh – Muong Khen – Mai Chau, along 6th National Road is the shortest and fastest to get to Mai Chau. Or you can go along 12B National Road, but it will take you a long time to come and offer fewer stops during your journey.
By bus
You can go to My Dinh or Giap Bat bus station to catch the bus to Mai Chau (Hoa Binh). When coming to Tong Dau intersection, you have to get down the bus and then take a motorbike taxi to arrive at the center of Mai Chau valley. Car fare is about VND 90,000 – 110,000/person, depending on the bus company.
The climate in Mai Chau valley is quite comfortable and pleasant. Summer is not too hot and the winter is not too cold. Therefore, you can visit Mai Chau at any time of the year. However, the time period of September to November and February to April is considered the best time to visit Mai Chau.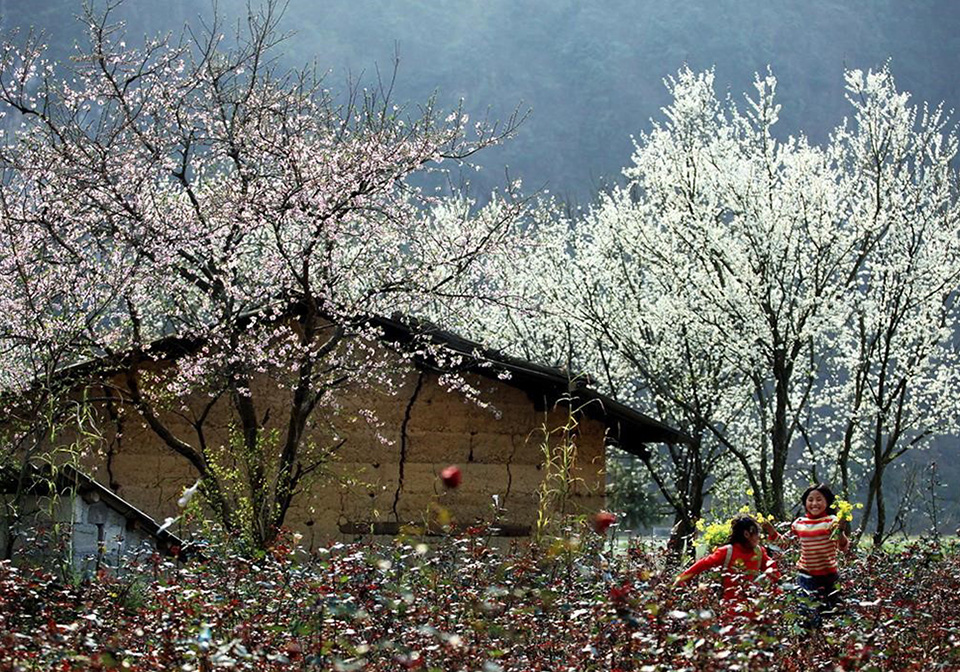 September to November
At this time, the Mai Chau valley is covered with ripe yellow rice fields. Just open the window and you can see golden rice everywhere. The cool weather with no rain is ideal for team building and outdoor activities.
February and April
During this time, the weather is quite pleasant and you will have chances to enjoy the pink of peach blossoms and the white of plum flowers. Moreover, at this time, you can have a chance to joy a lot of festivals of ethnic minorities here. Therefore, this is also the ideal time for you to go to Mai Chau and discover the uniqueness of the culture of this location.
Now you might be wondering what you can experience in this interesting location? Here we are.
In Mai Chau, there are many places for you to visit and many activities for you to try. With that, the following are the must-try activities in Mai Chau.
Cycling around the village
With the cool and fresh air, you can rent a bicycle to ride around Lac Village to Poom Coong Village. Cycling is also a good form of exercise for the body.
Visit Thung Khe Pass
Located between Tan Lac and Mai Chau on Highway 6, Thung Khe Pass has the clear sky in the early morning, a sunny blue sky in midday; then it is subdued with the afternoon sun; and at night, the fog spreads all the way. There have been many people passing Thung Khe pass without remembering the name of the pass. The pass is not as majestic as O Quy Ho of Lao Cai, not as steep as Ma Pi Leng of Ha Giang but it is a challenge as well as unexpected dangers for any driver. Thung Khe has no steep slopes, no braking sleeves but it is dangerous because the trucks go up and down with a thick fog every afternoon and early morning that blocks the view.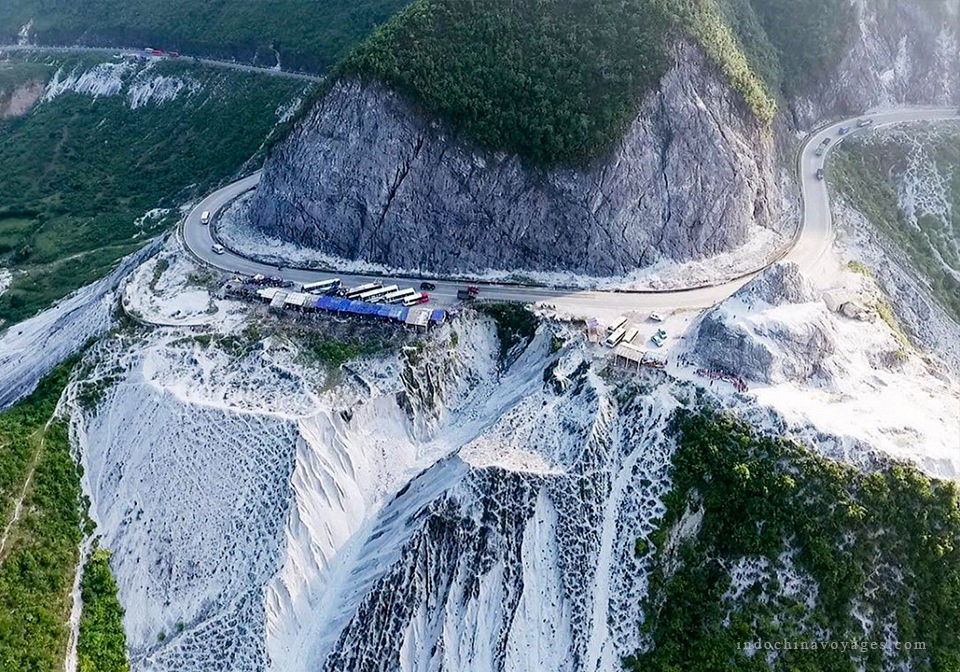 Like other tourist destinations, accommodation and homestay services in Mai Chau are very developed, especially in the 2 villages of Ban Lac and Poom Coong, so you do not need to worry about accommodation. The hotels and homestays here are designed in the style of stilt houses, which makes travelers very interested.
The rooms here are fully furnished, good quality and the price is also very affordable. You should review and book Mai Chau hotels and accommodation in advance. It is recommended to contact Vietnam tour companies for the best rate and arrangement.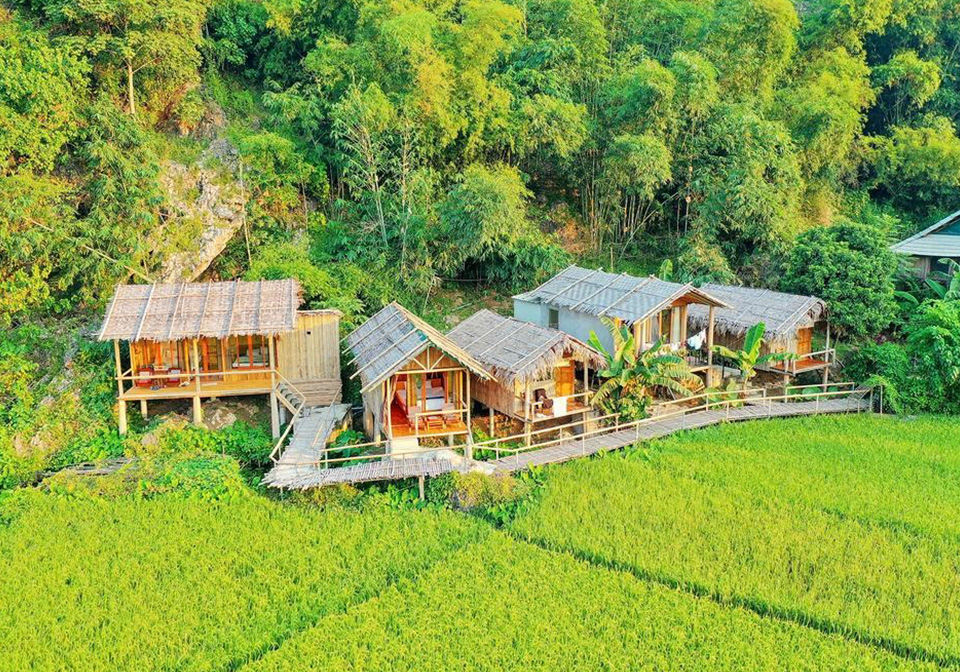 That is all information you need to know for a perfect Mai Chau tour. Let's start planning your Vietnam tours from now.
Phuong Dao – Travel Lover