Sapa in Lao Cai province, one of the hottest tourist destinations in northern Vietnam, has been attracting thousands of travelers every year. Coming to Sapa, you will be overwhelmed by the majestic natural scenery with entertainment facilities and high-end tourism services that fully meet the needs of visitors. Together with hundreds of luxury Sapa hotels, travelers can book the perfect Sapa homestays for your authentic stay during Sapa tours.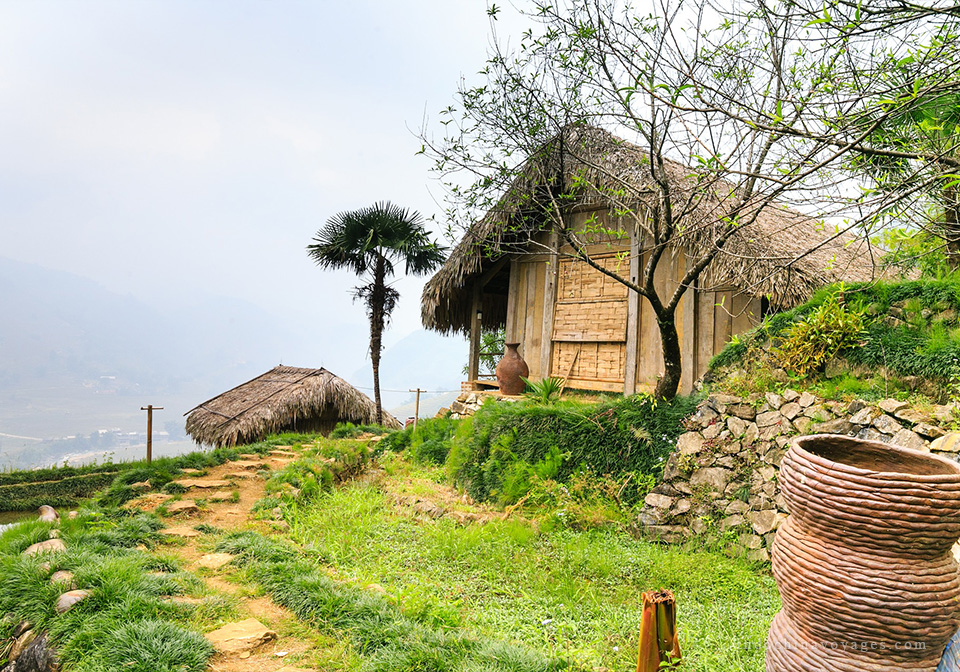 Eco Palm House
Address: TL152, Lao Chai, Sapa, Lao Cai
Located in a Black Mong Village, Lao Chai, Eco Palms Houses provides travelers a great views of the Hoang Lien Son Mountain and the Muong Hoa Valley. Coming here, visitors can totally relax, immerse themselves in beautiful rice terraces, wild nature, escape from the hustle and bustle of the city life.
All bungalows have their own designed interior, which makes travelers feel like they are living in a local minority group house in Sapa. Some rooms have a terrace or balcony. All rooms come with a private bathroom with slippers and free toiletries for guests' comfort.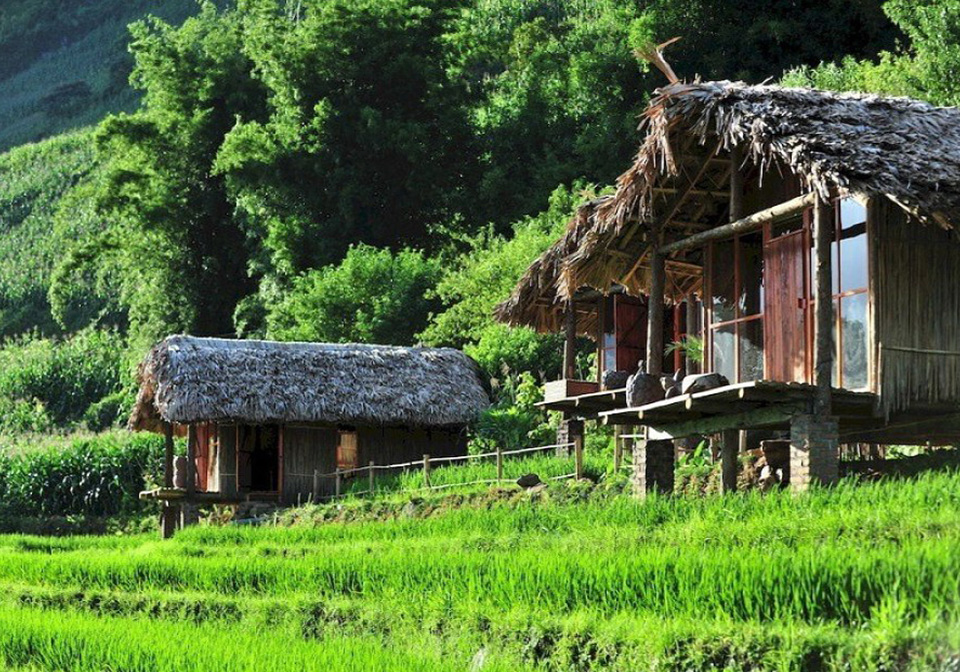 Besides, Eco Palms House provides services such as a spa with Herbal Bath and Signature Treatments for relaxing, detoxifying, and rejuvenating, bar serving daily, and cooking class. All of them surely help travelers have the best moment when coming to Sapa.
Ta Van Family homestay
Address: Ta Van Giay Hamlet, Ta Van Village
Located 7 km from Sapa in Ta Van Village, Ta Van Family Homestay is set on the side of a hill and right amongst the rice terraces. Therefore, staying there, you will have the chance to enjoy the expansive views of the valley and river below.
The homestay is 14 km far from Silver Waterfall, one of the most famous Sapa waterfalls. It also has a car park, a sun terrace, and a currency exchange service.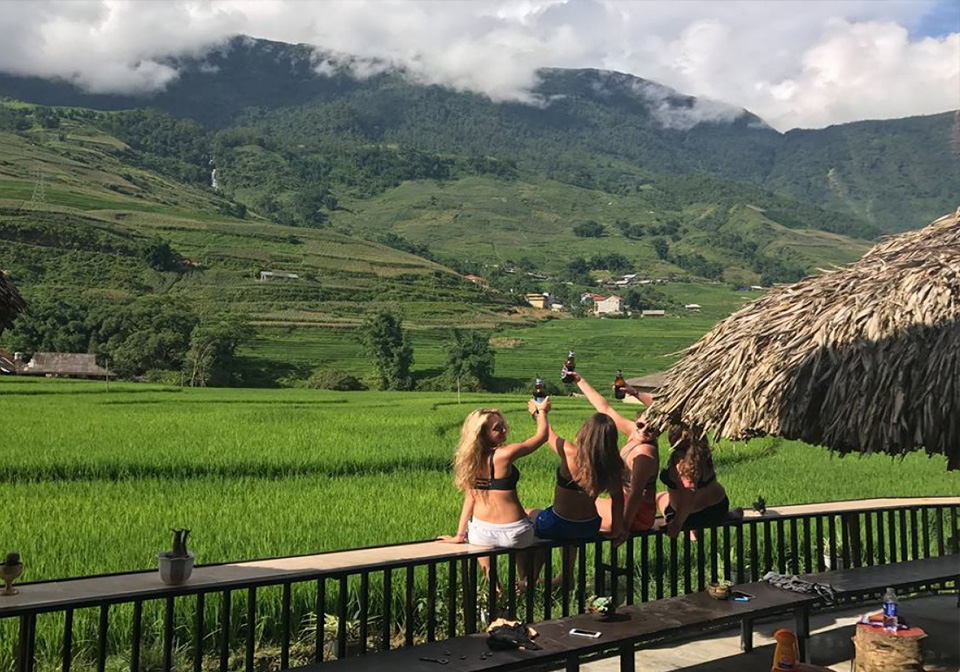 For people who want to explore the Fansipan peak, the Fansipan cable car station is close to the homestay.
All rooms are appointed with heating, computer and wifi for your comfort. The bathroom with a hairdryer, free toiletries, and bath sheets are also provided.
Gem Valley
Address: Cat Cat Village, Sapa, Lao Cai
This Sapa homestay is located in Cat Cat village, about 2km from the center of Sapa town. In addition to a homestay private room, you can also choose to stay in a common room like a dormitory. It costs about 200,000 VND or more for a person. Here, you can order meals with homegrown dishes such as chayote, Ban Pig, fried rice, chicken frequency, etc. at the more affordable cost than the center of town.
Gem Valley is in the heart of Cat Cat village, an old village of Black Mong people. It also preserves many traditional crafts such as planting cotton, linen, weaving, etc.
It is known as the most beautiful cafe as well as homestay in Sapa that any traveler desires to visit, drink coffee and enjoy the beautiful view.
The Haven Sapa Camp Site
Address: San Sa Ho, Sapa, Lao Cai
The Haven Sapa Camp Site is located on the road to Cat Cat village, only about 2 km from the center so it is very easy if you want to experience walking into the visiting town. This beautiful homestay is truly peaceful for people who love quietness and relaxation. The Haven Sapa Camp Site is also on Vong Canh hill. From there, you can see the whole romantic scenery of Sapa.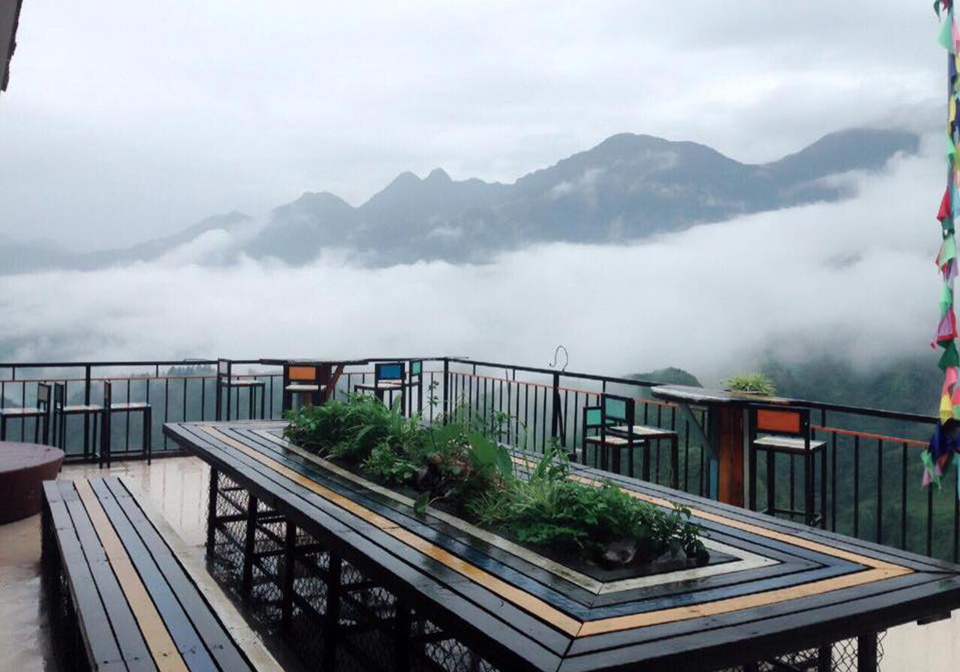 Haven Sapa Camp Site is a complex including Outdoor Bar & Camp Site (outdoor bar and camping area), 360 Lounge (bar with 360 ° view on the hilltop in Muong Hoa valley), Cinema & BBQ Terrace (cinema and barbecue garden) and Haven Restaurant (Haven restaurant).
The Haven has 2 dorms with 30 beds, suitable for those who like to go on a trip, company collective to organize team-building. Room rental is about 150,000 VND / person / night (including breakfast).
With quiet space, The Haven Sapa Camp Site is an ideal place for you and your family or friends to come and relax after stressful working days.
Eco Hills Homestay
Address: Ta Van Mong commune, Ta Van villages, Sapa
In the middle of guest houses and hotels mushrooming with luxurious space and modern amenities, Eco Hills Homestay is one of the few homestays still carrying the simplicity of the traditional architecture of local people in Sapa. Eco Hill's exterior is covered with leaves and straw in harmony with the familiar idyllic garden of the Northern people; while the inner space brings romance and privacy to visitors.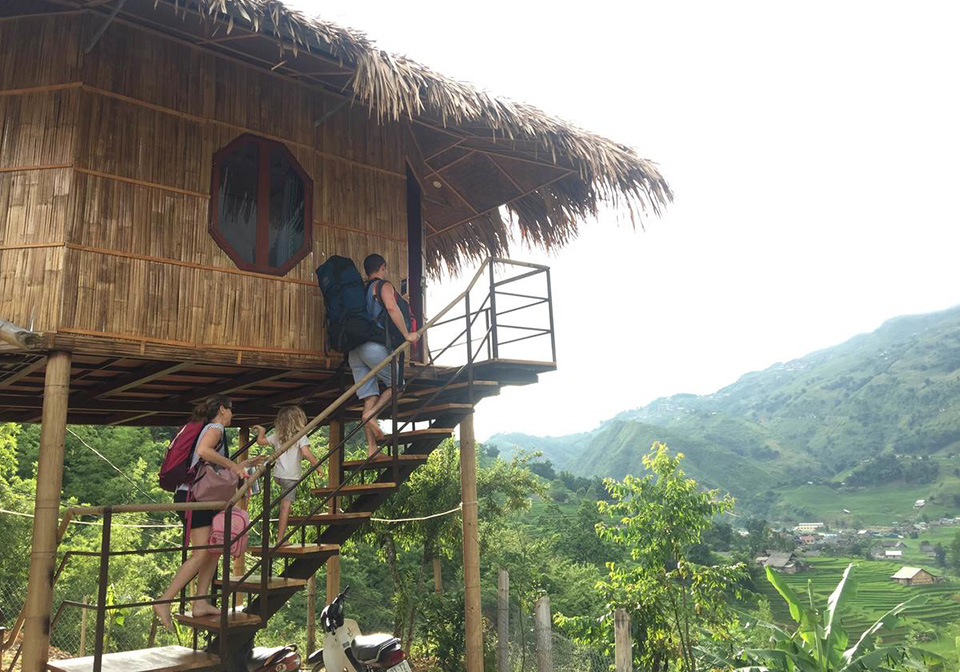 The homestay is equipped with basic service amenities to give guests a pleasant and comfortable stay. To make it more unique, the homestay's host organizes a lot of activities to learn about the local culture. Moreover, there are equipment and facilities for guests to have an outdoor party with their relatives and friends.
Sapa is a great place for traveling. Coming here, choosing accommodation is extremely important. You should consult the room rate, the location, etc. in advance, especially during the peak season. Or else, leave your inquiry HERE, our travel consultants are ready to give you the best Sapa tour as well as Vietnam tours that fits you the most. 
Thanh Thanh – Travel Lover