Located in Northwest Vietnam, Sapa is synonymous with the highest mountain top in Vietnam, Fansipan (3143 m above sea level) as well as home to a great diversity of ethnic minorities. Coming to Sapa, you can not only be rewarded with breathtaking views of endless ranges of mountains and terraced fields but have chances to discover everyday village life. So, let's check some useful information about top 5 Sapa villages for your Sapa Vietnam tours.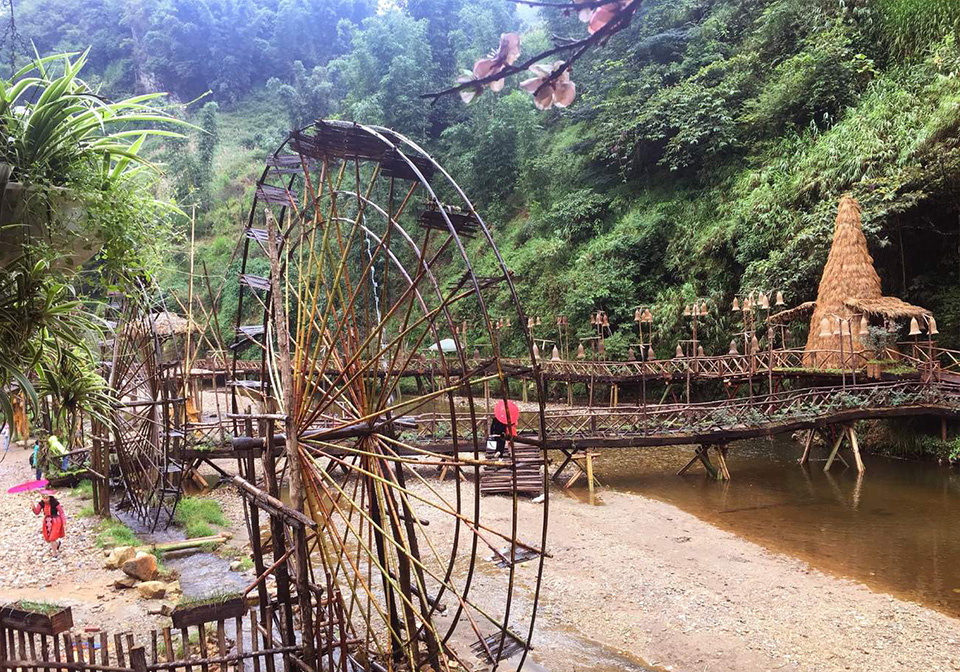 Cat Cat village
About 3 km away from the center of Sapa town, Cat Cat village is one of the most attractive tourist destinations which is worth a visit for those who love taking memorable pictures. There are two ways to trek Cat Cat; but if you start with the path going through Cat Cat bridge first, you will have to spend more energy. Therefore, you are recommended to follow your tour guide or ask for local people first for a better routine.
The first thing that impressed you when trekking Cat Cat is the garden full of roses blooming. After that, the long path of handicraft products like bracelets, scarfs, clothing, backpacks, etc. varying in sizes and shapes as well as local fruits is waiting for you. Butterfly Flower Garden dominated by the yellow of flowers will be the next site to discover.
Moreover, the Cat Cat waterfall, so-called Tien Sa waterfall, one of the most beautiful Sapa waterfalls is a must-visit. Trekking up there, you are able to get an overall view of the waterfall and the surrounding area.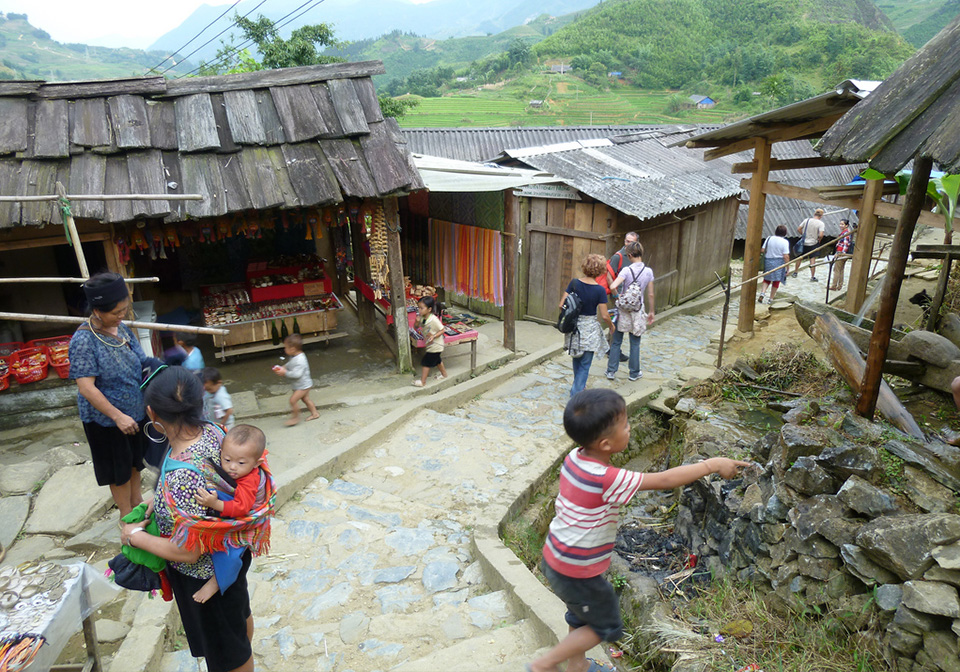 Sin Chai Village
In contrast to a busy Cat Cat village, Sin Chai village (2 km away from Cat Cat) is home to over 1,000 H'mong people who live mainly on farming and breeding. The special thing is that although women in Sin Chai also make handy clothes, none of them is on display as they only make for their family members and not for sale. And what's more, its scenery is considered the most pristine among Sapa villages.
Located in the foot of Ngu Chi Son mountain, Sin Chai has a typical climate pattern of chilly all year round, which is suitable for travelers being used to cool weather. The best time to travel this hundred-year-old valley should be late September or early October. This is also when you are rewarded by a vista of the rice harvest. The other good time to go to the village is from March to April when all the terraced fields are full of water derived from streams as the locals prepare for planting rice.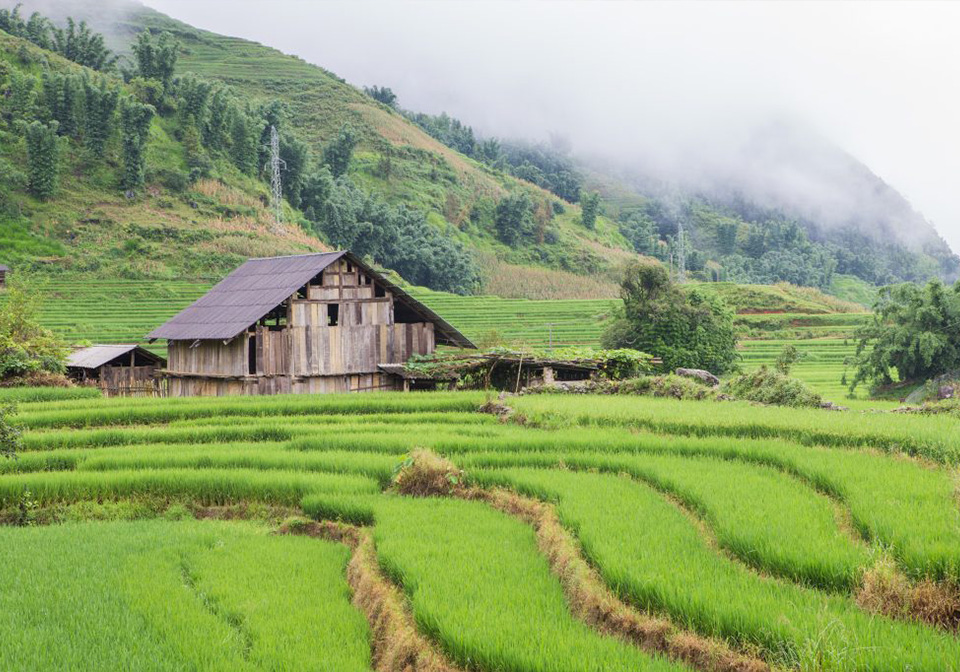 Ta Phin village
Ta Phin nestled in a pristine valley is quite far from the center of Sapa town (about 15 km). It will take you about 30 minutes to get there by your own vehicle or motorbike hiring from Sapa town. There are two ethnic groups in this village: Hmong and Red Dao, with the majority of the latter.
Coming to Ta Phin village, you can easily catch sight of the Red Dao women in their traditional clothes made from brocade with a red headscarf gossiping while sewing.
The must-try thing when you get there is the local herb-bathing service, the specialty of the Red Dao people. Leaves of different kinds of medical plants in the forest are picked up and then exposed to the sun before being boiled to bathe. This method helps the body get rid of some toxins and can even treat some diseases.
Ta Van village
Being quite far from Sapa center (about 10 km), Ta Van village is the ideal place for visitors who want to sense the fresh air and to explore ethnic groups' culture. Although the road to the village is small and narrow, the redeeming factor is the beautiful landscape of terraced paddy fields of some Sapa villages along the way. It's not difficult to find a homestay here to stay for a few days and to do some treks around. You might think of joining trekking tours offered by the homestay you are in. Moreover, having meals with local families or having small talk with them will be a good way to understand more about the culture.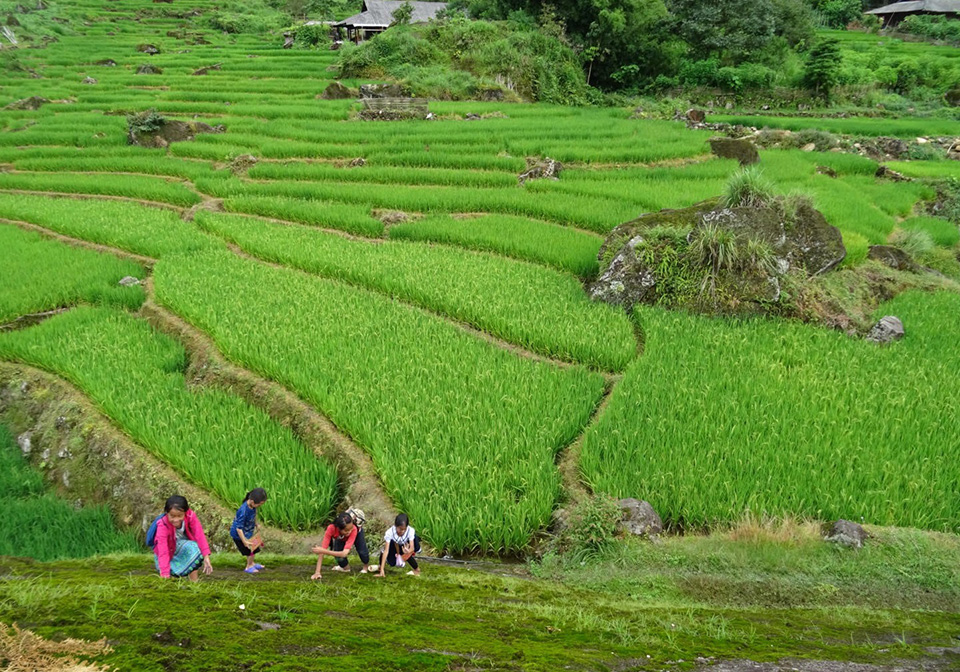 Small houses made of wood, naive children playing traditional games, adults working in their fields are the common images you can see while you're here. Still, you can also find the picture of a dam using powerful water flows of Muong Hoa stream to produce hydroelectric power for the local area or a romantic May bridge hanging through this stream. Walking along the stream, you can also see a waterfall in the forest.
Ban Ho village
Ban Ho village is a poetic valley surrounded by Hoang Lien Range and two streams: Muong Hoa and Lavie. You may have a chance to hear an interesting love story relating to the reason why Muong Hoa stream is split into two flows. You can also dig deep into the culture of ethnic groups living here by going to houses on stilts singing culture with the locals at the weekend.
In addition, the weather in Ban Ho village is warmer than that of Sapa town. Therefore, it is reasonable for travelers being used to tropical climate to stay at a homestay for a few days.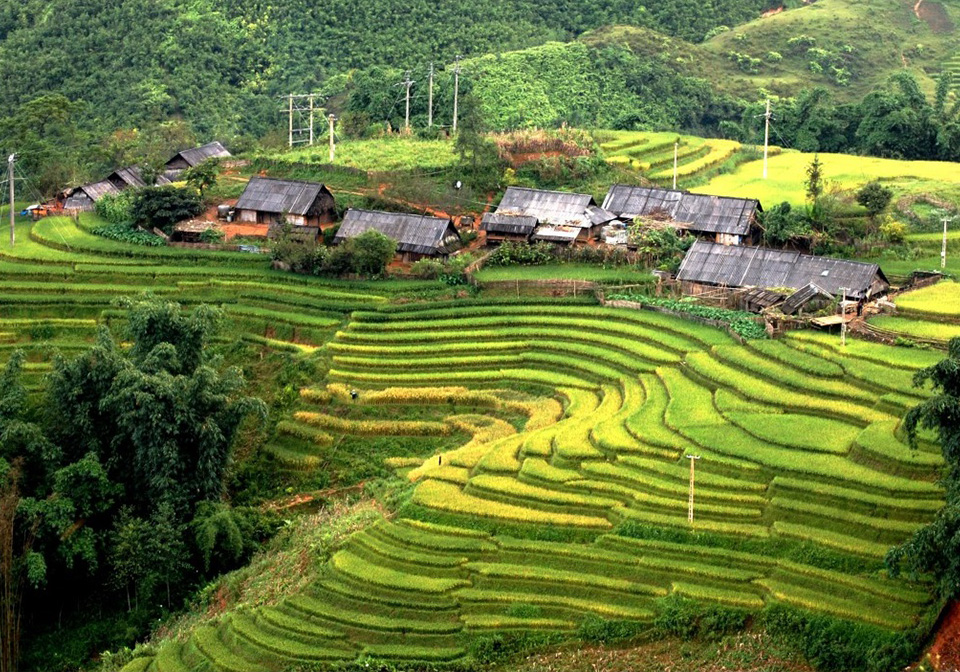 Alone with the two streams, Ban Ho village is spotted by some waterfalls like Ca Nhay, Seo Trung Ho, etc. One of the most activities when taking a trip to the village is to visit Hoang Lien national park. Hoang Lien national park is well-known for its primitive forests where you can find a diversity of flora and fauna.
Above is all the essential information about the top 5 attractive Sapa villages, each one has its own characteristics. We hope that you can that will be helpful when planning your Vietnam tours and answering the question ''where to go in Sapa''.
Toan Do – Travel Love