Most travelers to northwest Vietnam will opt for the comfort and popularity of Sapa while Ha Giang Province gets almost overlooked. Despite not being commercialized as much as Sapa, Ha Giang will absolutely win your affection because of its majestic and impressive natural landscapes. So, which Ha Giang accommodation should you stay in? In fact, it is difficult to find out a luxury hotel in Ha Giang due to its mountainous geological structure and rural location. As a result, why don't you have some nights at a homestay to experience the daily routine of local people there? Let's find some perfect hideaway and accommodation in Ha Giang with this recommended list.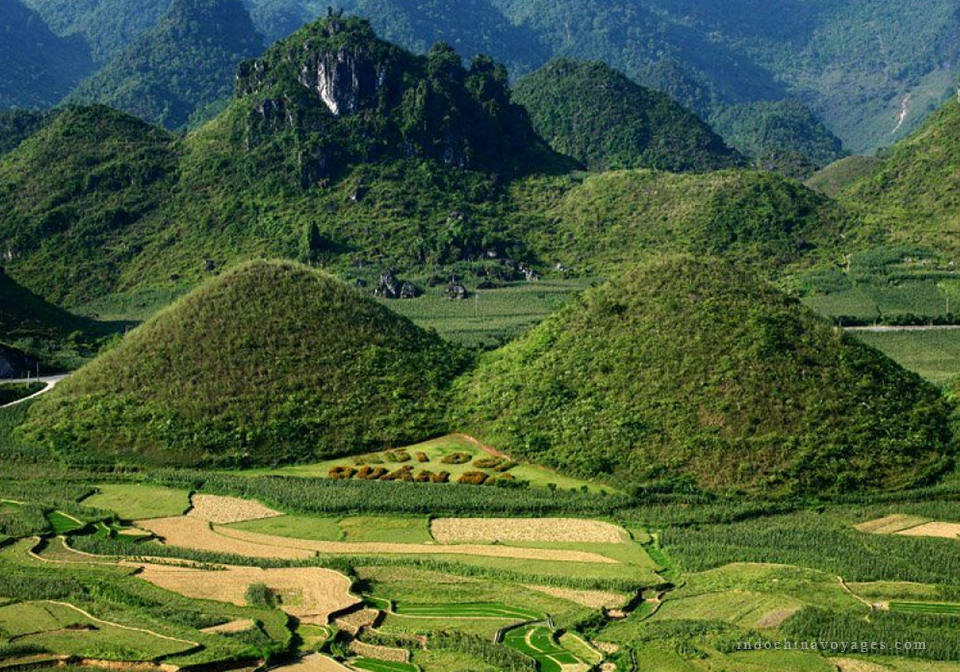 Introduction of Ha Giang
Ha Giang is located in the northern part of Vietnam, about 400 km northwest of Hanoi. When visiting the province, you are impressed by the remote and full of mysterious things surrounded by mountainous landscapes, limestone walls, roaring rivers, hospitable people and smiling kids. Besides the stunning view, Ha Giang is also home to a lot of ethnic minorities including H'Mongs. 
In fact, it is easy to get to Ha Giang by taking a sleeper bus from My Dinh bus station. It takes you seven or eight hours to get the province. Or to completely enjoy the breathtaking scenery and to stop everywhere to take photos, a private car is an option. It is recommended to contact Vietnam tour companies for a customized itinerary including transfer from Hanoi.
Ha Giang accommodations
Truong Xuan resort
Truong Xuan Resort, located 5 km from Ha Giang Bus Terminal and Ha Giang center, is one of the most attractive eco-tourism resorts for travelers. Staying here, we will feel the fresh air with the masterpieces of nature created by Quan Ba Fairy mountain and Mien river.
The guesthouse area with the green roads of grass and trees will surely satisfy you. All rooms are built with full amenities, open view, simple design resort; featuring a sauna, massage services, and complimentary Wi-Fi access.
Moreover, travelers can also enjoy extremely attractive regional specialties serving Asian and Western delights.
Address: 430 Nguyen Van Linh – Quang Trung Ward, Ha Giang, Vietnam.
Price: from VND600,000/night (approx US$26)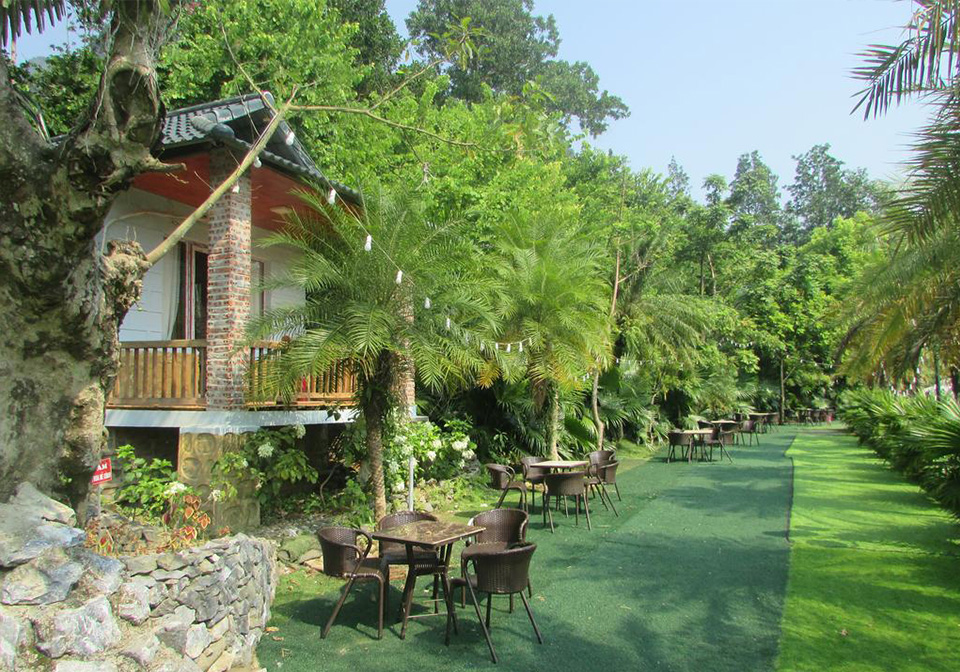 Homie hostel
This house is well-known for its impressive design and architecture. Homie hostel is located in Lo Lo Chao Village where you can explore Ha Giang's ethnic minorities. You can feel the ancient atmosphere stemming from the original version of more than 100-year-old house of Lo Lo ethnic group. After renovating and redesigning, this accommodation becomes a place of interest for those wishing to experience local life. It is such a must-try adventure that you can barely forget. 
Staying at Homie Homestay, you have the opportunity to visit Rong Mountain, North Pole coffee and to join many local activities such as traditional crafts, cooking class, etc. Especially, don't forget to enjoy the majestic beauty of the mountain ranges in the clouds.
Address:

Lo Lo Chai, Dong Van, Ha Giang, Vietnam

Price: from VND590,000/night (approx US$25)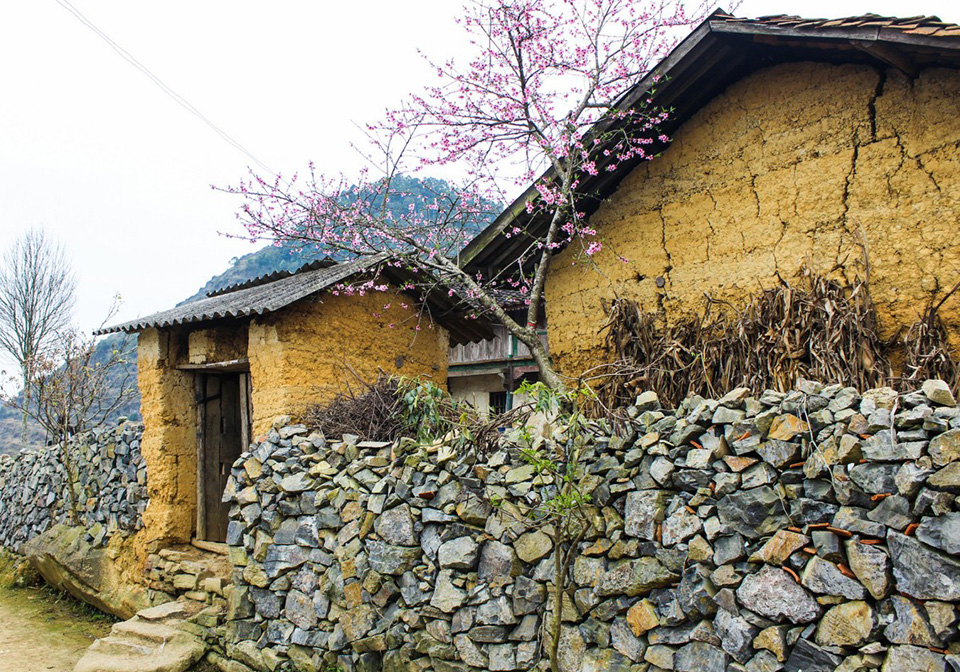 Dream hostel
If you are seeking accommodation for your group of friends, Dream Hostel is an ideal place. The room is spacious, clean and equipped with household applications. From there, you can see the beauty of the Cua Lo river. Furthermore, Dream Hostel is located in the center of Ha Giang province, hence it is easy to visit tourist attractions. 
You can try some Vietnamese traditional games like playing indoor billiards or chilling in the private waterfront area. You can also taste some coffee on the terrace while witnessing the mountain afar. A friendly and enthusiastic host family makes you feel warm by their welcoming attitude. 
Address: 59A Nguyen Thai Hoc, Minh Khai, Ha Giang. Vietnam

Price: from VND750,000/night (approx US$32)
Moc May Homestay
Moc May homestay is designed with rustic tiles and wood, providing an ordinary look. The rustic yet cozy feeling makes you love this place more. The whole house capacity is up to 30 people – a great choice for a large group of friends. All conveniences are fully equipped. 
Address: Moc May Homestay, 124 Ly Thuong Kiet, Ngoc Ha, Ha Giang, Vietnam

Price: from VND 320,000/night (approx US$15)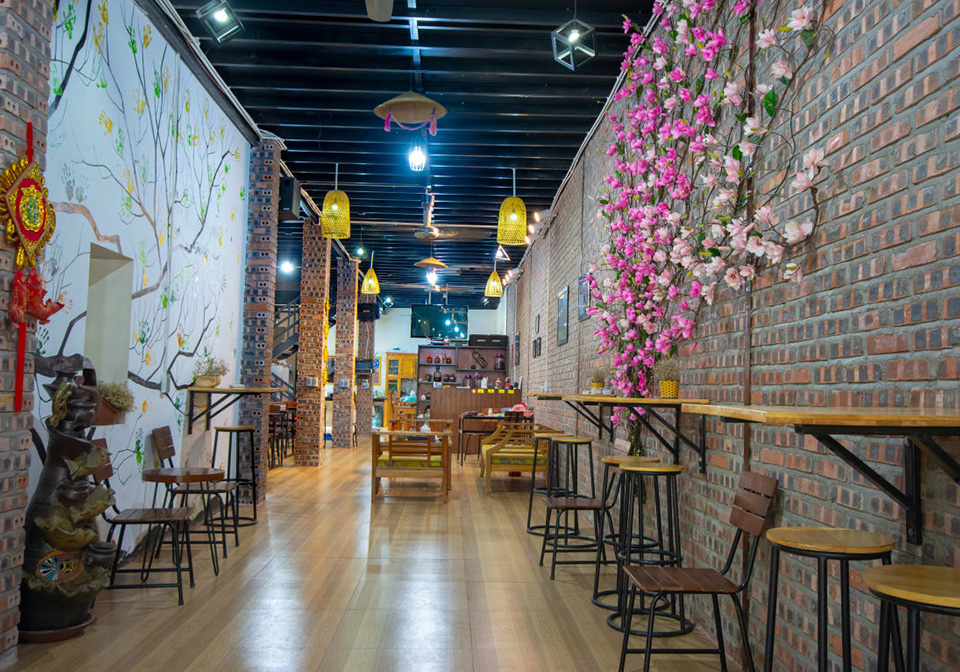 These are highly-recommended homestays for you to discover the tranquil life of local people. The price is definitely affordable because finding a classy room there seems to be impossible. However, traveling to a new land and putting yourselves in Ha Giang people's shoes will bring you a lot of amazing experiences. 
All in all, majesty natural scenery, deeply-impressed landscapes, windy road, and hospitable local people are valuable memories that travelers think of when visiting Ha Giang during Vietnam tours. Although the province barely provides you with a luxury hotel room, experiencing local life in neat and well-designed homestays is not a bad idea. Your Ha Giang tours will absolutely wonderful if you find good Ha Giang accommodations and join in other traditional activities there. Ha Giang is waiting for you to explore!
Mai Linh – Travel Lover