Sapa attracts visitors not only by the natural beauty inherent of the peaks, hills, terraced fields filled with fog but also by the crowded markets. These Sapa markets converge the interesting customs and practices of ethnic people here. There are five ethnic minorities of Vietnam live in Sapa: H'mong with internationally known as Miao, Choang or Tay (Zhuang), Phu La (Yi), Red Dao (Yao), and Giay (Pu Na)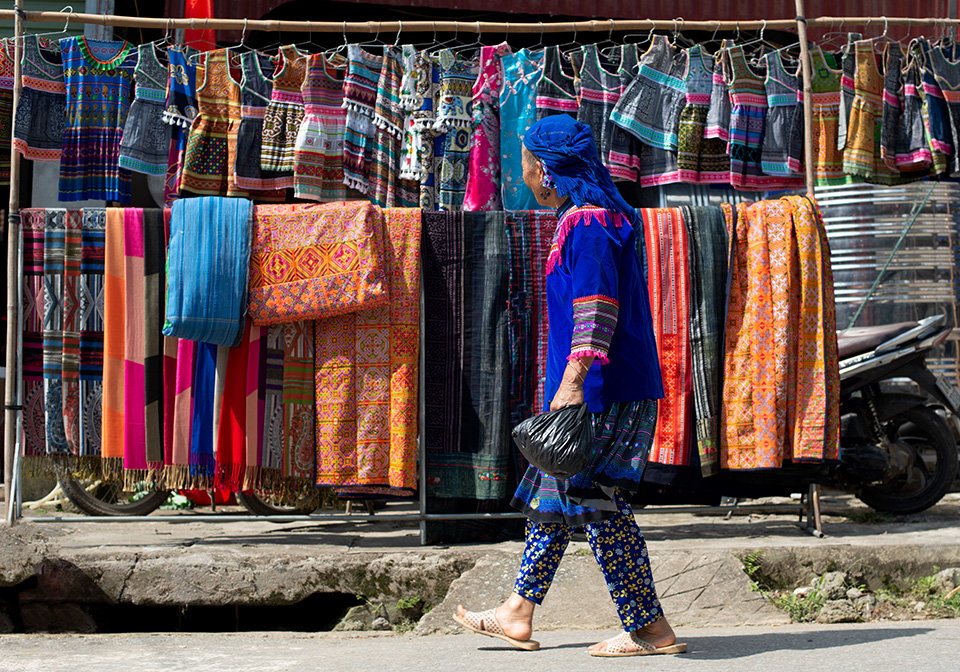 Travelers can come to Sapa at any time of year. When going into the lively markets, every visitor will be like living in the community culture of the Vietnam Northwest mountains with many attractive and unique things.
Sapa scheduled trading sessions
Location: in some communes belonging to Sapa district such as Bac Ha, Coc Ly, Muong Hum, etc.

Sapa market opening hours: a fixed day of the week or month 
Some famous scheduled trading sessions in Sapa include the Bac Ha market, Can Cau market, Coc Ly market, Muong Hum market and Cao Son market.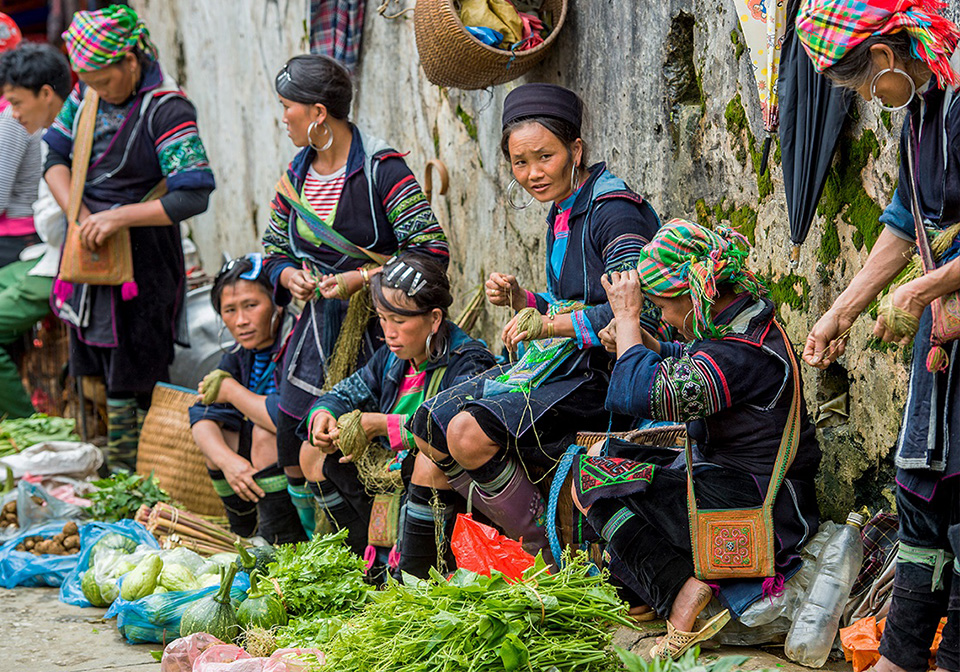 Like other highland markets, the Sapa scheduled trading session is a place for exchanging and trading types of goods and products of ethnic minority people. That is a very featured economic and cultural activity of local people which reflects the self-sufficient economy very clearly.
Almost minority people who come to the market also carry a small number of their farm products or hunting goods for sale and exchange. The products and goods are diverse such as bundles of vegetables, fruits, cattle, poultry, household items, self-exploiting products, and handmade items.
These markets are simple. Each stall maybe just a small shack built up of wood, bamboo, or the stretched canvas and spread the mat on the ground to display goods. Even, there are areas that people just need to have a seat, put the goods in front of them to sell. However, the markets are always crowded and busy.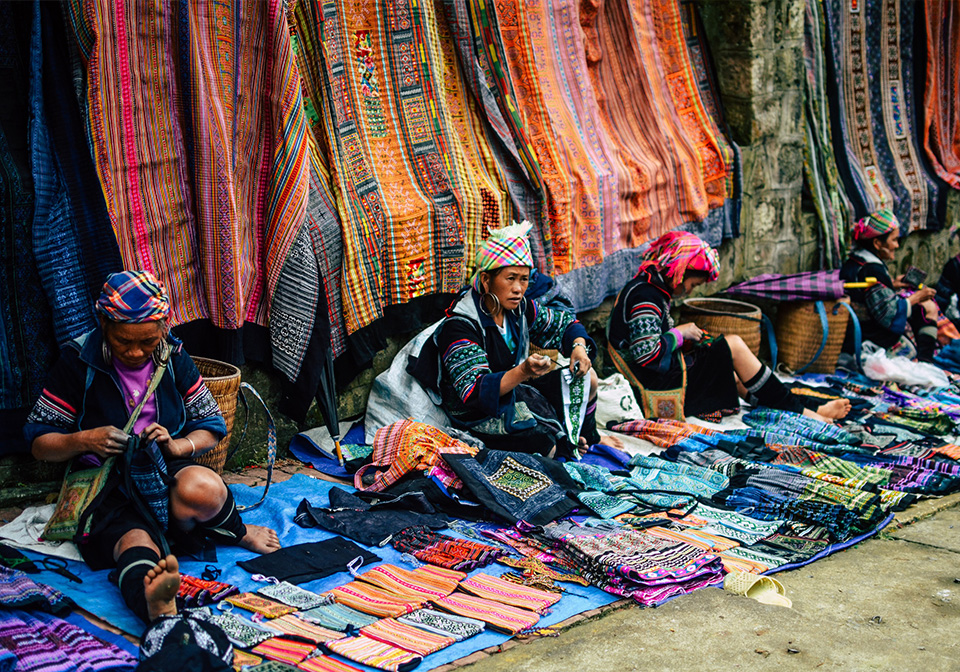 Unlike the delta market sessions, the Sapa scheduled trading session does not only buying and selling goods but also meeting and talking between friends. It can also be the dating place of the ethnic male and female. Sapa markets are not only trading but also have become a unique culture of upland people as a vivid beautiful picture. Go to the Sapa market session, boys and girls all dressed in their most beautiful and colorful clothes like going to a festival. 
Sapa Central Market – The largest market in Sapa district
Location: Sapa town center, about 1.5km from the stone church

Opening time: Daily from 6 am to 6 pm 
The Sapa Central Market trade and provide the daily necessities for local citizens and travelers. The market is a two-story building, built on a large scale. In front of the market is a bus station convenient for tourists to transport. The business items here include brocade footwear and clothes, traditional medicines, souvenirs, etc. Behind the market is the food area selling fish meat, vegetables and fruits in Sapa.
The first floor is the area for selling traditional medicine, dry food such as bath leaves of red Dao people, artichokes, dried bamboo shoots, etc.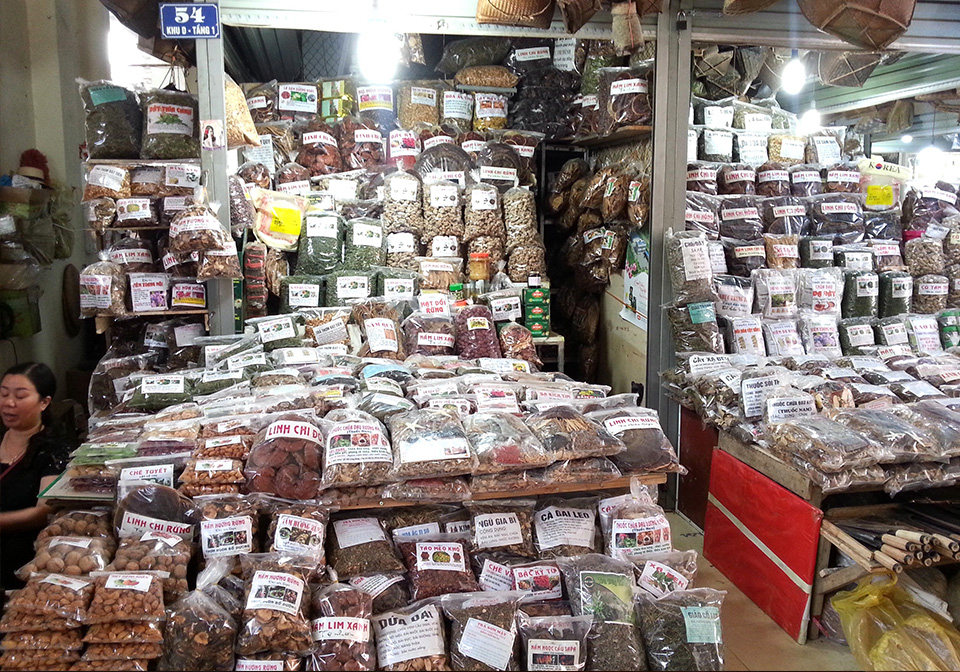 The second floor is the area for selling traditional brocade items such as towels, hats, clothes, wallets, key chains, etc. The brocade products are embroidered exquisitely with strange and unique motifs by Mong and Dao girls. 
Besides brocade and agricultural products, there are many other souvenirs for visitors to contemplate and buy such as bracelets, wooden combs, knives forged by minority people themselves.
Sapa night market – Colorful at night
Location: close to the Sapa new market

Opening time: 6 pm – 11.30 pm, from Friday to Sunday weekly
On weekend, the Sapa night market is colorful by the stalls of the H' mong and Red Dao people. You can find unique colors handicrafts of highland people such as brocade, flute, silver, bronze jewelry, goat leather drum, etc.
The most outstanding feature that attracts visitors is the food chain stalls located parallel to the row of traditional stalls. After walking around the traditional product stalls, you can visit the restaurants or food stalls to enjoy the regional dishes. When the weather is cold, the cuisine is mainly attractive grilled dishes such as skewered meat, kale rolls meat, rice in the bamboo tube, legs, chicken wings, corn, potatoes, cassava, etc.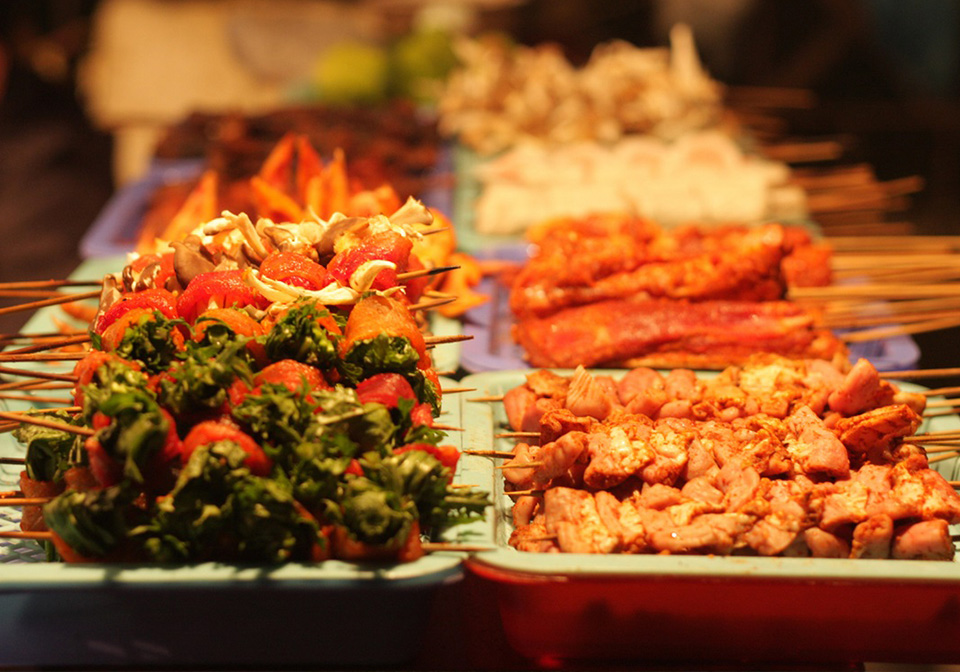 You will have just been shopping, just have the opportunity to enjoy Sapa cuisine. In your Sapa travel days, walking in the evening will bring you an interesting feeling. 
Sapa Love Market – Nobody sells and nobody buys
Location: Square of Sapa stone church

Opening time: from 9.30 pm to late night, every Saturday
When the sun goes down the mountain, Sapa is covered in a dense layer of mist. That is the time ethnic boys and girls coming to the love market.
Previously, the Sapa Love Market only had been held once a year because boys and girls had spent a lot of time work hard in the mountains. They only had one full day to intended for their own love. They came to Sapa Love Market to find their partner. Through the love verses, the love dance, some of them were happy to find their partners; who had not found each other would have to wait until a year later.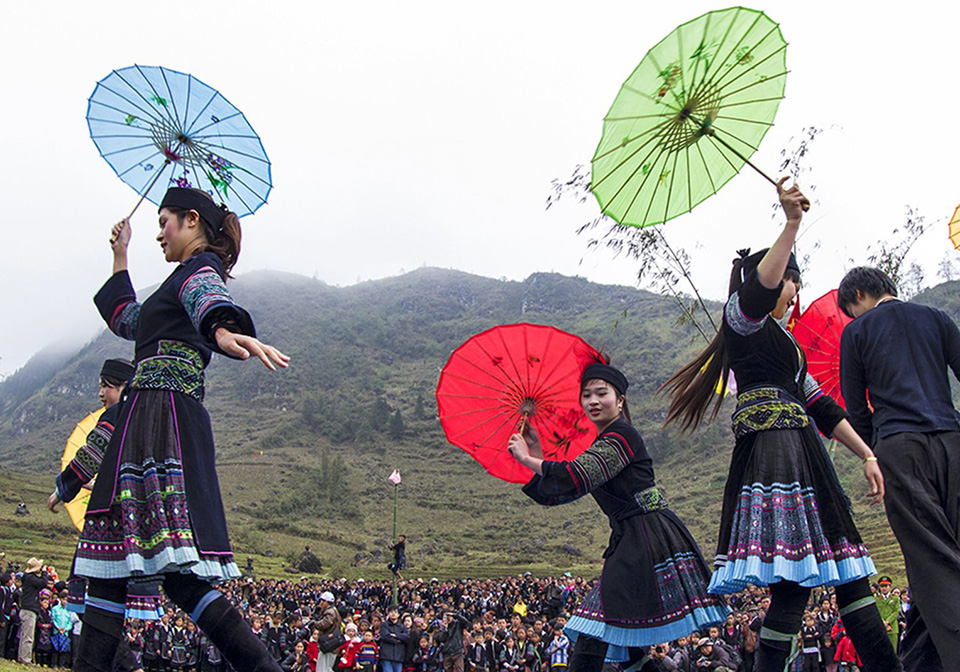 Nowadays, the Sapa love market is different, held every Saturday. It's not only a dating place for couples but also a unique tourist destination of Sapa. 
Ethnic boys and girls will be gorgeous and beautiful in their traditional costumes. Girls wear brocade dresses and sparkling silver jewelry; boys wear traditional indigo robes held a tubes trumpet, a flute, or even just a leaf to make a trumpet. Guys carry bottles of corn wine to drink sip with his girlfriend. Also, the 13 and 14-year-old girls curiously follow their older sisters to the love market.
The boys show their artistic talents to please the girls. The girls will sing love songs in return to express the boys' affection. Through lyrics, melodies, they find each other and converse until late at night. Before leaving, the girl will give the boy that she likes an engagement thing as a handkerchief or a bracelet or a comb.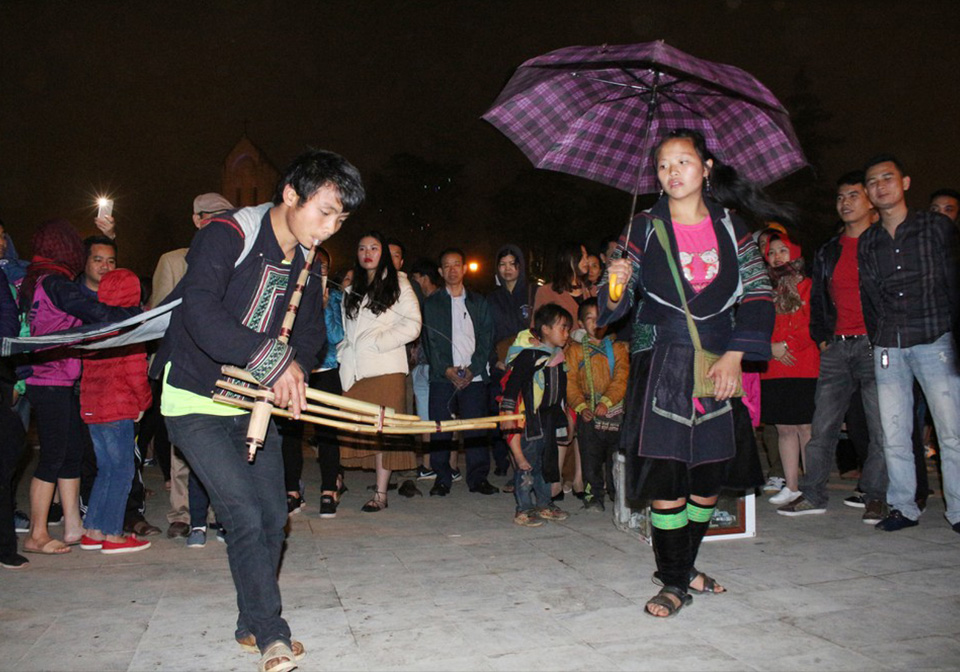 With the identity of highland markets, Sapa attracted tens of thousands of domestic and foreign travelers every year.
There no need for a common language in Sapa markets, the ethnic people who come to the market use the voice of their ethnic group. They whispered, bargained, bought and sold in their own way. Each Sapa market session has its own interesting and unique characteristics that contribute to the special attraction of Sapa tourism.
Hong Can – Travel Lover