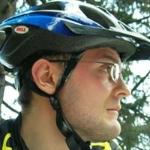 Adam
Netherlands
---
Indochina Voyages organized our three-week private tour in Vietnam in November 2018.
We had a vague idea where we wanted to go in Vietnam and a slightly better idea of what we wanted to do. We contacted Linh Chu from Indochina Voyages, who was our contact person during the entire process from making the itinerary until a follow-up. Linh was able to make an itinerary that, in the end, fulfilled all our requirements and exceeded, to a great extent, our expectations.
Thinking about the trip itself, the first thing that comes to my mind, is that the entire three-week trip was absolutely worry-free. Indochina Voyages took care of absolutely anything and the only thing we had to do was to enjoy.
The final itinerary gave us the impression that we took the maximum out of the time we had in Vietnam and even now I cannot see how we could squeeze in more in the limited time we had there. We had a great time travelling together with our guide and our driver, who appeared to know every part of Vietnam by heart, who were able to drive safely in the crazy Vietnamese-traffic for the whole trip. As we wished to enjoy the landscapes of Northern Vietnam, when moving from one place to another they were willing to take local roads and to make as many photo stops as we wished. Also last minute changes to our itinerary were possible.
Looking back, me and my wife can safely say thet these were the best holidays ever. We'll be certainly coming back to Vietnam in near future and we will certainly use the services of Indochina Voyages again.