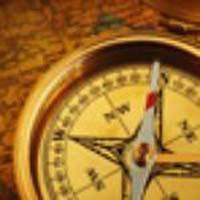 Cher Min
---
Dear Quyen,
Thank you for the great time that we have in our first visit to Vietnam. The itinerary that you helped us put together was great and the children definitely loved it, especially in the Meking Delta, Hanoi and Hoi An, and the cruise in Ha Long Bay. The trip was probably a bit short for the number of places that we visited but we have a better idea where we will like to spend a little more time and visit in the future when we visit Vietnam again.
We definitely appreciated your stopping by in Hanoi and the basket of sweets, as well as booking us into the Christmas party in Hue. We found everyone to be really friendly everywhere we went, and Vietnam to be such a lovely place that we will like to come back again later.
Hotels
All the hotels were really well placed and within easy walking distance and are quiet. Thank you for the suggestions. We had some hiccups with the Conifer Hotel although it wasn't anything that was serious but areas that they could improve on. Their room safe was quite problematic and locked us out twice even though we put the correct code in there, and there was some problem with the sewage and our children's room ended up smelling a little when we checked in. They did explain that it tends to happen when the hotel gets full especially in the high season and that this was common for most hotels in Hanoi.
Tour Guides
Ms Linh was great and made the trip in Hue and Hoi An really enjoyable with great recommendations on where we should go and eat. She really took good care of us especially the children and was really knowledgeable about the history of all the places that we visited.
Our day tour with Mr Long was great and he brought us to the different places for street food that were really nice and we would have never been able to find these places otherwise. All the places that he brought us to shop ended up being one of the best value, and he even managed to get us to skip the queue and visit the Ho Chi Minh Mausoleum ahead of the crowd. He did tell us that he has a family restaurant in his village outside Hanoi and we thought that it will be nice to actually organise tour visits to see the other less touristy areas in Vietnam.
Once again, thank you for the lovely time we had in Vietnam. We will definitely come back again!
All the best for the new year!
Cher Min, Dorcas and family