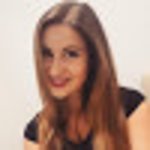 Michaela
---
Our experience with Indochina Voyages was amazing thanks to Linh Chu, who was very helpful with everything since the day one. She stayed in contact with us via whatsapp and was available and responsive during our whole journey! Indochina Voyages organized 2 week private tour for us in November 2018 and Linh was able to make an itinerary that fulfilled all our requirements and exceeded our expectations. We had some places in mind, where we wanted to go in Vietnam and what we wanted to do. When we received our final itinerary, we couldn't be more excited!
After arrival, everything went smooth – we had a private van with the driver and a english speaking tour guide for the most of our trip. Although, in North Vietnam – Sapa, the tour guide's English wasn't the best, in fact we couldn't understand him at all. It was a bit disappointing, because we wanted to change our plan for the next day, but after we contacted Linh, she arranged all the changes without a problem.
Overall, this tour was amazing , full of adventures, delicious food, breathtaking views and beautiful photos! 🙂 I hope we will come back to Vietnam someday. I'd definitely recommend organizing your trip through Indochina Voyages, the best experience guaranteed!