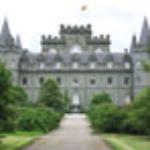 Cbursle
---
I can not fault the organisation skills of Indochina Voyages. Everything that was planned for us went off like clockwork. When they said "Your guide will meet you at the airport" – there they were – like magic – ready & waiting to put us in our very comfortable minibus to take us to our hotel or tour. The guides we met on our tour were such a bonus to our holiday. They were a font of knowledge & experience as well as being funny and entertaining!
My personal favourite activity was our day trip to Red Bridge Cooking School. What an ideal setting! An open kitchen area, very open hospitality and an hilarious instructress that made this a very memorable day.
So a very big "thank you" to Nam at Indochina Voyages who not only organised our holiday itinerary for us but helped us by giving up his free personal time to make sure we got on our night train to Sapa.
I have no hesitation in recommending Indochina Voyages to anyone who wants a stress-free, well structured & organised tour of Vietnam.