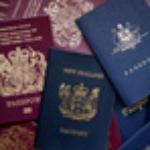 bennett582017
---
Where do you start on our wonderful organised trip to Vietnam and Cambodia.
Nam Ngo at Indochina voyages organised exactly our required needs with such little fuss.
The tour guides and drivers they organise are truely very good and look after all your requirements.
Our 18 day trip went like clockwork and had no issues whatsoever.
Highlights were Halong Bay overnight with Dragon Legend and Mekong Delta cruise with Dragon eyes 2.
Land activity and properly the best highlight was Red Bridge Cooking Class for the day in Hoi an. Wonderful cooking experience from going to the fields where your ingredients are grown to the market where you gather your cooking ingredients.
The chefs were amazing as well as the food you eat that you have cooked.
Hoi An itself was our favourite town. A bustling town with the night markets and all the tailors in the centre.
We visited many temple ruins but found 2 outstanding being My Son and learnt much on the Chum people. The second temple was Ta Prohm in Cambodia which was amazing with nature taking over the ruins.
hue was another town that we found pleasant with plenty of eating places and river cruises. The old city is certainly worth a visit seeing those structures standing from the war.
Siem Reap in Cambodia was most pleasant with many food places and a large market.
A visit to Toul Sleng Museum was sobering as well the killing fields. However, we met 2 surviours of Toul Sleng and was an honour to speak to them.
Summary we can't thank Nam and his team for organising a brilliant trip.