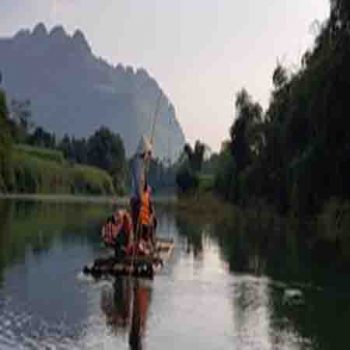 Dan
USA
---
This was our first trip to Vietnam. We wanted to spend 18 days starting in Hanoi and work our way down south to Phu Quoc Island. We wanted to be adventurous, active and experience as many places as we could in 18 days. We had initially considered planing and booking the trip our self but the task was daunting. A good friend referred us to Indochina Voyages (IV) because he had had a great experience with them previously. We are so glad we hooked up with IV and worked with Minh Vu. This company is top notch. Minh worked with us via emails to create a fantastic itinerary that suited what we wanted to do. We initially had so many questions and concerned but Minh worked with us to get them all addressed, in a timely fashion, with professionalism and patience. In all, we experienced Hanoi, May Chau, Pu Luong, Ninh Binh, Trang An, Halong Bay, Hue, Danang, Hoi An, Ho Chi Minh City, Can Tho with Mekong Delta, and Phu Quoc. We stayed in 8 different hotels all of which were excellent and included great breakfast. The included lunches and dinners at great local restaurants were fantastic as well – this was not street food but rather fine dining. There was certainly enough opportunities for street food tasting as well. We had 4 flights in Vietnam between major destinations with Vietnam Airline. We were picked up from the airports promptly and had private AC vans taking us to all places. All tours were guided with English speaking tour guides who were really nice, knew their stuff, and took care of us. Most importantly, this is a local company and local tour guides who really know Vietnam. They took us to awesome places that we would not explore on our own.
A word on payment. Since we were booking directly with IV, we submitted payments directly to them. Initially, we were apprehensive about sending a lot of money for the deposit directly to a company over seas. We had never done this before. We had no problems at all with IV. Indochina Voyages is a legit company and can be trusted.
Another reason to use a great tour company and agent is that when something goes wrong, they are there to help you. On one of our flights in Vietnam, it was re-routed due to bad weather. We were stuck in a city without lodging in the middle of the night. I texted Minh and he responded immediately and helped us.
In the end, we are so glad that we hooked up with IV and with Minh. We had a great adventure and wonderful memories. This was the best way to experience Vietnam for us. We highly recommend Indochina Voyages, and specifically Minh Vu.