Vietnam is one of the most charming countries when you plan to travel Indochina, not only for adventurous travelers but also for families with kids. There are plenty of destinations that can allow your children to explore and to learn; and in the meantime having fun with many activities. Here are the top 5 places that you should take into consideration if you intend to plan a Vietnam family tour package.
Hanoi
Hanoi – the capital of Vietnam is such a hectic place to see. It is full of culture, traditions along with crazy traffic, walking vendors that follow up travelers everywhere and amazing food.
Let's start your day by taking your children to Hanoi Old Quarter, the heart of the city. This is the oldest part with "36 Streets"; in which families living inside each street would sell the same type of products. You will find a wide range of traditional hand – made products that can be bought for your kids or family and friends back home; such as silk, slogan tees, pop – up postcards, lanterns, ceramics, etc. However, you should watch out the traffic because sometimes your children can be so attracted to colorful things. The Old Quarter is the narrowest and crowded part of the city; traffic is hectic with motorbikes and cars coming from all the directions and honking horns.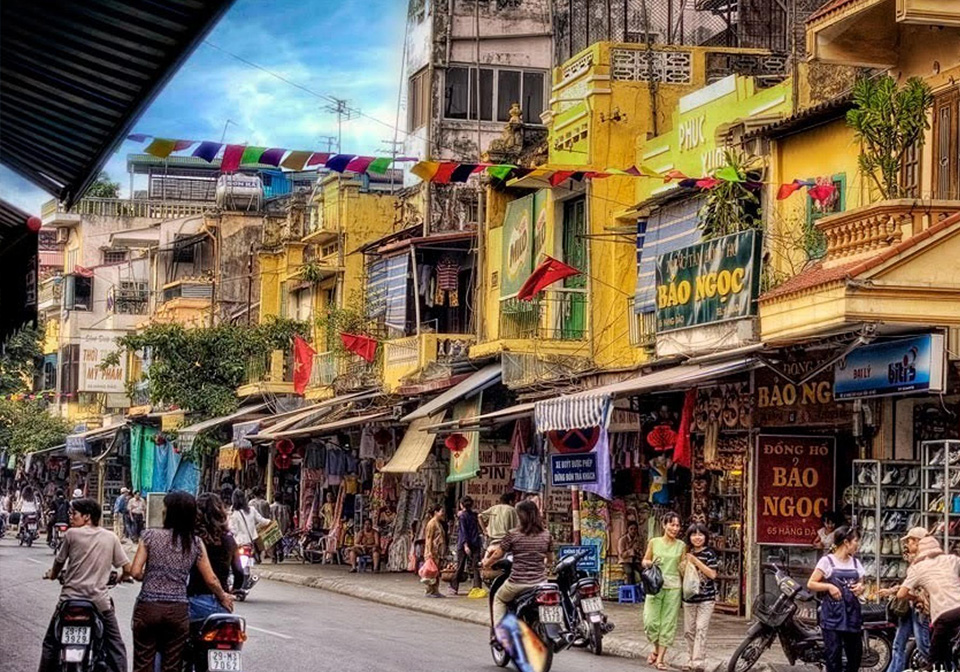 Then, take your kids to some of the museums in Hanoi and make sure to visit Vietnam Museum of Ethnology. Coming there, they can learn a lot about the diversity of ethnic minorities in Vietnam; and take part in some Vietnamese traditional games. Additionally, buy tickets for your families to watch the water puppet show, the long-lasting folk performance and very unique form of puppet controlling. I am sure they will enjoy and laugh so hard with the show.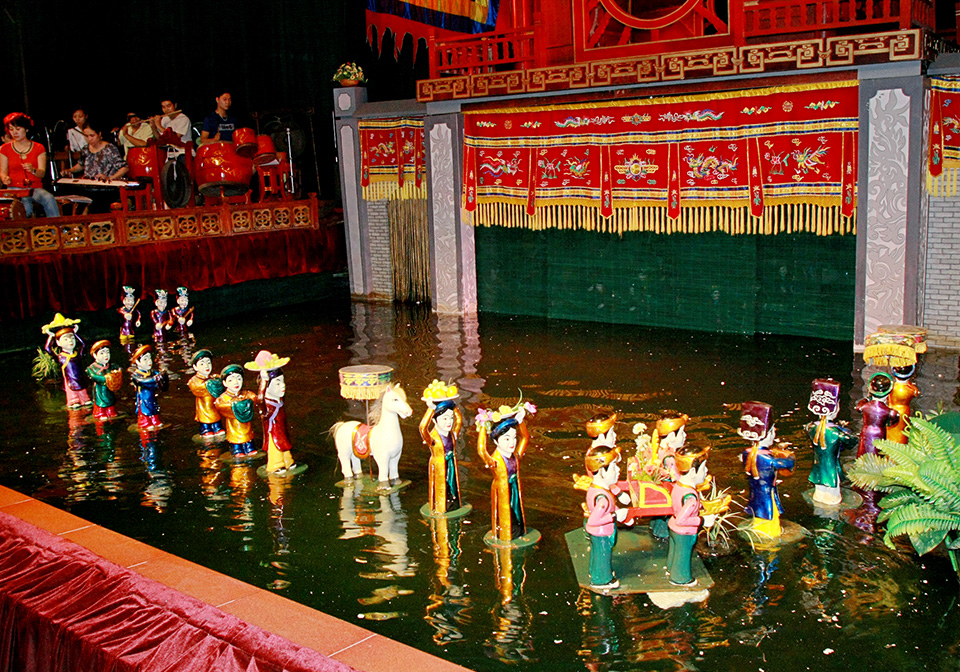 And the last part you should not miss in Hanoi is the street food. The best way to do this is to participate in Hanoi street food tour with a local tour guide because he will know better than you, revealing the best local restaurants that you might not be able to find yourself.
Click here to see more detail about Hanoi tours:
Sapa
Sapa, a lovely mountainous town, belongs to Lao Cai Province and is around 317km from Hanoi. Traveling from Hanoi to Sapa is not a difficult task at all, just by a 7 – hour night train or 5,5 – hour bus. For a family with small kids, taking night train is more highly recommended; though it is a little more time – consuming.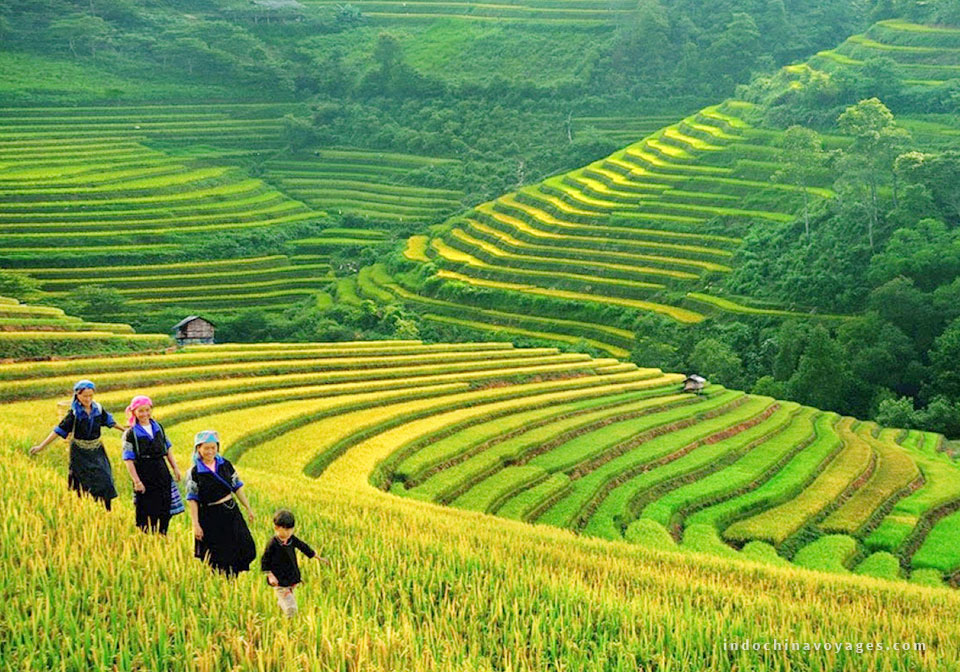 Once you get to Sapa, the atmosphere is so fresh that there is hardly busy traffic and noise as in Hanoi. The most popular activity in Sapa is to go trekking to surrounding villages; where you can admire the magnificent scenery with rugged mountain range and terrace rice fields. Trekking in Sapa is considered not too dangerous and hard for kids; however, be ready for the trek by preparing for your family good pair of shoes, warm clothes, hats, caps, insect repellent and sun cream.
Another interesting part of Sapa is to meet the local indigenous community, the Dzao and H'mong people. Your children will understand more about their way of life by visiting their traditional houses or markets.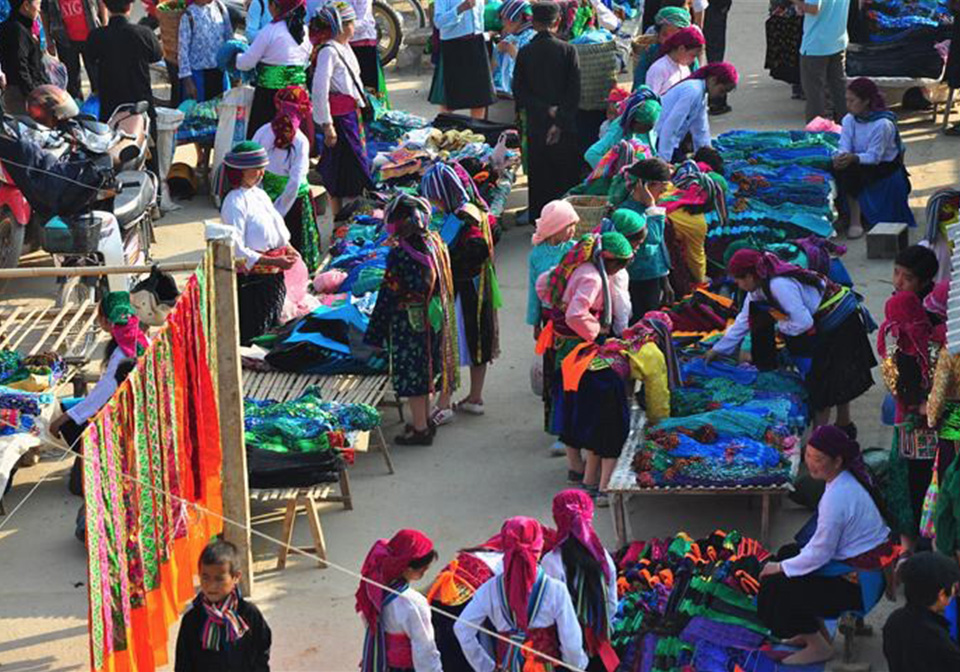 Click here to see more detail about Sapa Vietnam tours:
Hoi An
Forget about the rumpus in Hanoi or the adventure in Sapa, we come to Hoi An, an ancient, calm and tranquil town in the middle of Vietnam. Your family can spend hours wandering around the old streets; and taking millions of lovely photos since this is the most photogenic place I know. In the early morning and evening, the streets are closed for a pedestrian; so your kids can explore the town without watching out the traffic as in Hanoi. Especially when the night falls, the whole town is light up by warm colors of lanterns.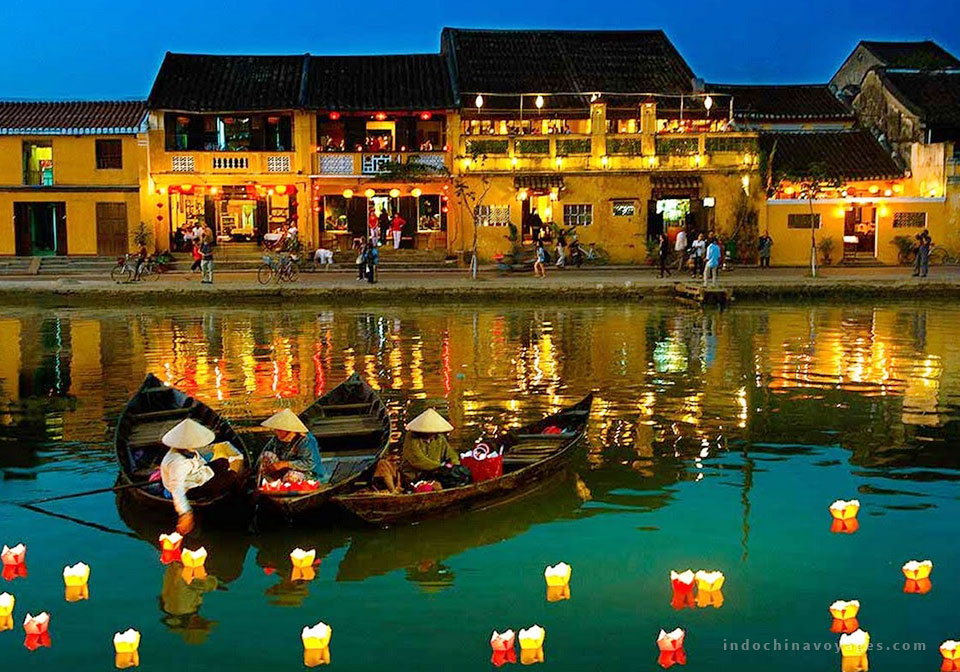 Your kids can get bored just by walking around the town; so make sure to book a boat trip along Thu Bon River for them. An hour rowing the boat is a way to allow your kids to learn more about the history of Hoi An. Another activity is to hire bikes to run around the rice fields and river. Normally hiring bikes with your children in other parts of Vietnam is not recommended; however, Hoi An can be the safest place for you to experiment!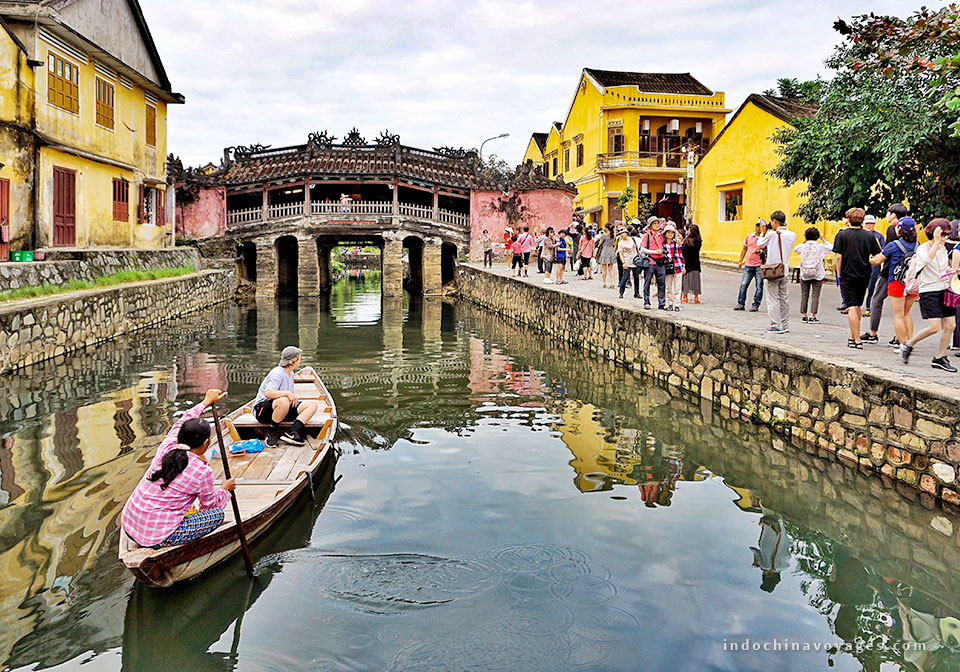 Click here to see more detail about Hoi An tours:
Phu Quoc
Phu Quoc, too many Vietnamese people and foreign travelers, is the most pretty island of Vietnam. Located just a short flight from Ho Chi Minh city, Phu Quoc Vietnam is like a stunning diamond. You can put Phu Quoc at the end of your itinerary since this is a heaven for relaxing. Your family can spend the whole day on one of the best Phu Quoc hotels; or lying on the beach, swimming in the crystal clear water, enjoying cocktails, watching sunsets and enjoying delicious meals on the beach.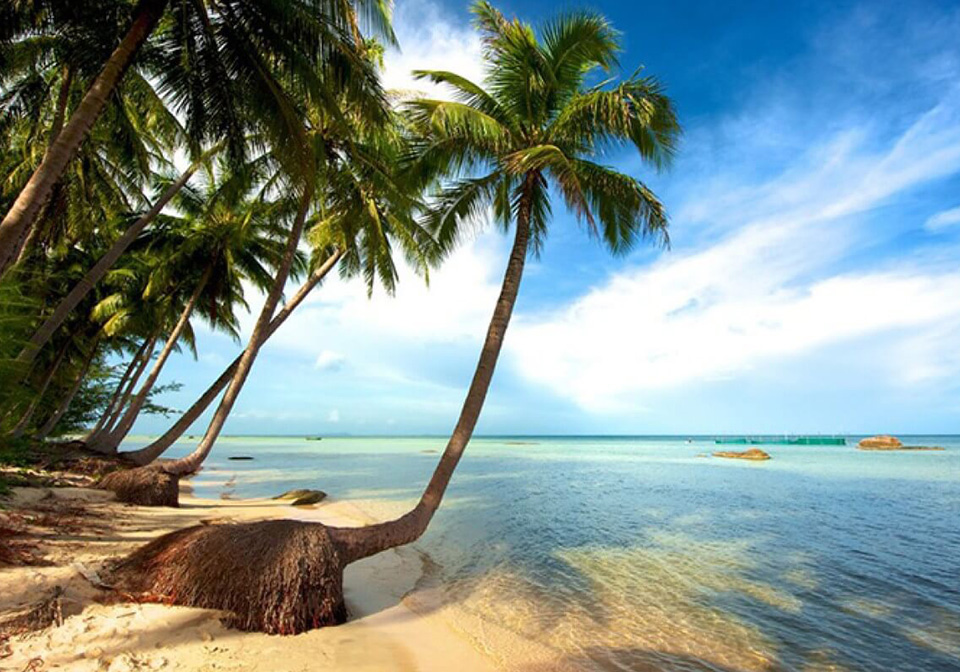 The beach is clean and has soft waves, thus it is really an ideal place for your kids. The most famous beach in Phu Quoc that must be mentioned is Bai Sao beach; where you can find the swings as in many photos on the Internet. Otherwise, you can take your family to some isolated beaches, for example, Long Beach and Ong Lang beach.
Besides swimming, another recommended activity for you is to visit Vinpearl Land, the theme park in Phu Quoc, local making fish sauce village, Dinh Cau night market or Suoi Tranh waterfall.
Click here to see more detail about Phu Quoc tours:
Mekong Delta
Mekong Delta is a huge area that comprises many provinces that can be mentioned such as Ben Tre, Can Tho, An Giang, Ca Mau. Before making a trip to the Mekong delta, make sure that you and your kids are of good shape since there will be loads of activities and exploration.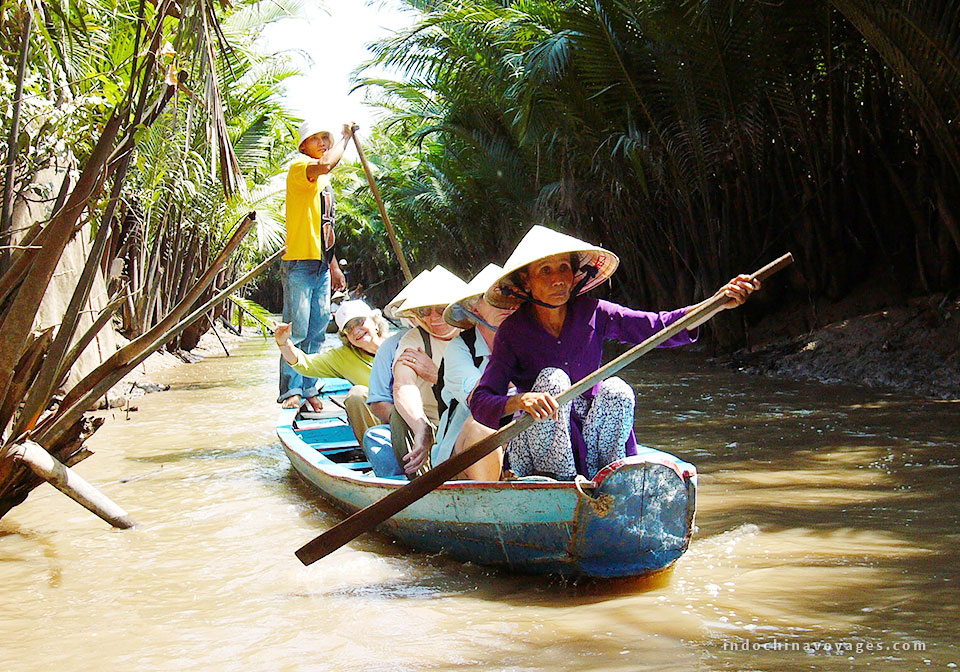 You should visit Ben Tre, the kingdom of coconut to take the boat trip along Con Quy or Con Phung area. Here, they plant a lot of coconut trees and make many products from coconut; such as coconut ice cream, coconut candies. You can have a chance to taste the well-known coconut candies in Vietnam, and also take part in the process of producing them. Another highlight of the Mekong delta trip is to visit Cai Rang floating market in Can Tho province. Your family will need to wake up early in order to catch the busiest sight of the market when all whole sellers would gather, bring their best products that are mostly fruits to the market and distribute to retail sellers coming from all over the Mekong Delta.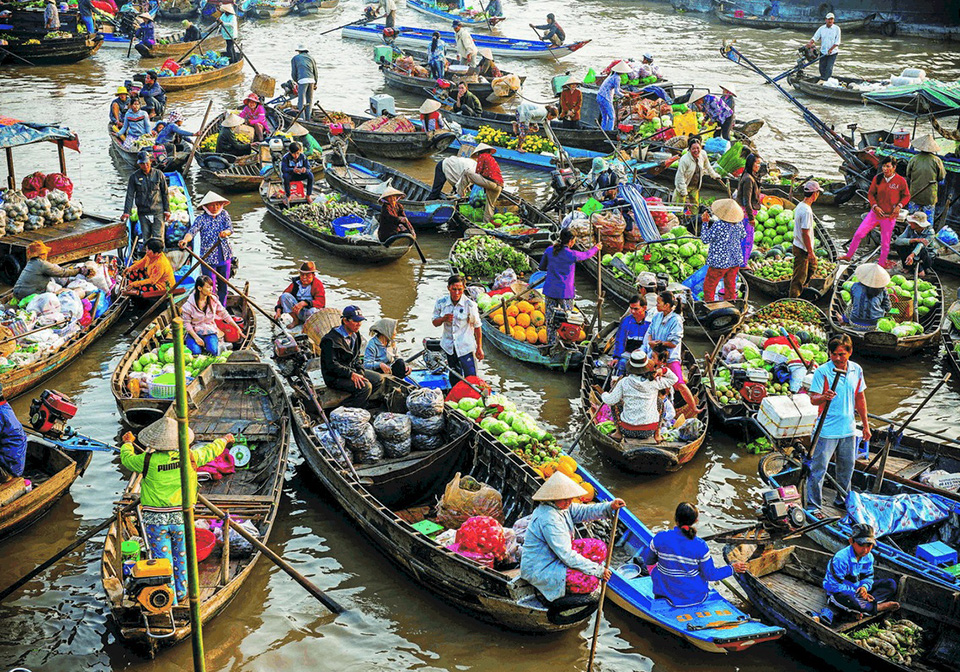 Most of the time, you have to take the boat trips in the Mekong delta, which is unique and very different point. Therefore, it is necessary to be precautious and tell your children to be careful.
Click here to see more detail about Mekong delta tours:
With beautiful landscapes, rich cultural identity and furthermore, friendly and welcoming people, Vietnam will be a perfect destination for you, either if you have small kids or teenagers. Cycling, hiking, swimming will certainly keep your children entertained and also Vietnam will give your family a balance between culture and nature.
Minh Vu – Travel Specialist